Four Films. One City. Two Strangers.
In our upcoming musical Two Strangers (Carry a Cake Across New York), an unlikely duo are thrown together for a whirlwind weekend in New York. To celebrate, we're screening four classic movies that prove NYC is the place to meet someone who'll change your life. Featuring musicals, rom coms and meet cutes, you'll swoon over the city that never sleeps.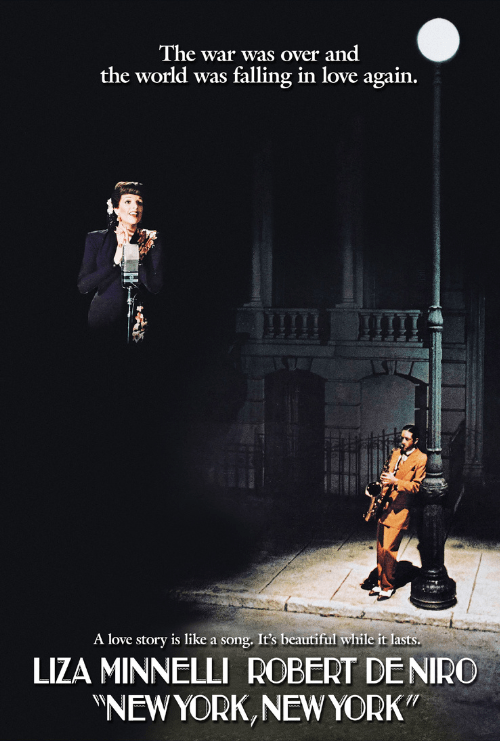 21 November, 7pm
Robert De Niro and Liza Minelli pair for this brilliant musical set in 1945, when the war was over and the world was falling in love again. A vagabond sax player (De Niro) and a singer (Minelli) meet across a dancefloor and begin a tumultuous and mad love affair.
A box office flop on release, Martin Scorsese's (Goodfellas, Taxi Driver) film has become a cult classic in recent years and features the classic title song, which became one of Frank Sinatra's signature tunes.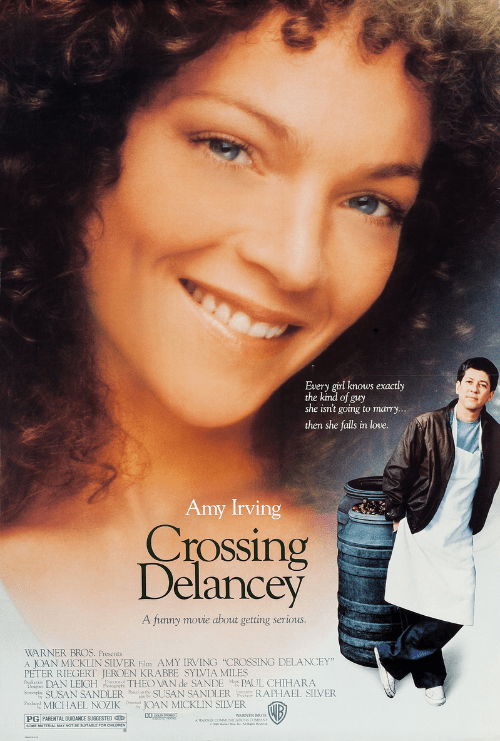 28 November, 8pm
Isabelle (Amy Irving) is perfectly content with her life working in a New York bookshop. But her grandmother has other plans and puts her destiny in the hands of a Jewish matchmaker. Enter her first proposal: pickle shop owner Sam (Local Hero's Peter Riegert). Initially sceptical, she soon finds tenderness and joy in Sam. But has she realised what she has too late?
As sharp as a well-brined pickle, Joan Micklem Silver's romance (based on Susan Sandler's play) is a beautiful tribute to New York's Jewish community, a rich portrait of a woman's right to choose her own destiny, even if it's only two blocks from her house.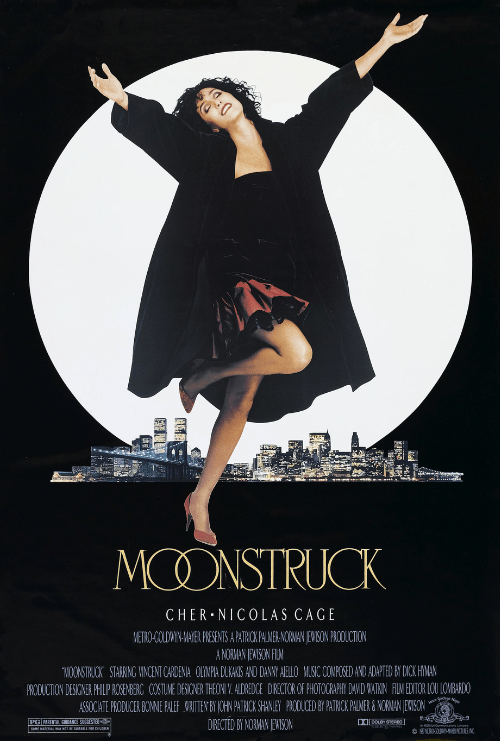 Tuesday 5 December, 8PM
That's amore! Cher and Nicolas Cage make an unlikely pairing in this beautiful comic romance set in Little Italy. As an accountant for her family business Loretta (Cher) is used to making calculated decisions, including her decision to marry Jonny (Danny Aiello). But when he flys to Palermo to get his mother's blessing, Loretta visits Jonny's estranged brother Ronny (Nicolas Cage). Ronny holds an violent vendetta against Jonny, but his heart soon melts under the Manhattan skyline with a moon as ripe as a peach…
Although Cher deservedly garnered an Academy Award win for her performance, there is a rich cast of family characters who fill out the picture of love at every age, including Olympia Dukakis (who also won an Oscar for her role). Playwright John Patrick Shanley (Doubt, Joe vs the Volcano) and director Norman Jewison (In the Heat of the Night, Fiddler on the Roof) bring a operatically romantic take to this tale of love Italian-style.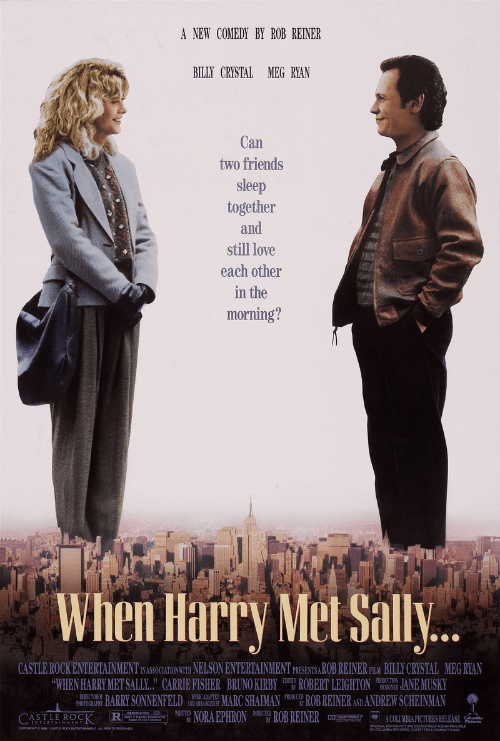 12 December, 8pm
Sally (Meg Ryan) needs a ride back from college to New York so grabs a lift with cantankerous Harry (Billy Crystal). En route the two argue about whether men and women can ever truly be friends, or does sex always intervene? Arriving in town, they seem happy never to see each other again, but as time passes, they find themselves thrown together, in and out of love affairs with other people, slowly worming their way into each other's hearts.
Screenwriter Nora Ephron (Sleepless in Seattle, You've Got Mail) set a new template for romantic comedies with this high watermark for the genre. Frank, hilarious and making the most of its two adorable leads, it's witty beyond compare and with the lightest of touches. I'll have what she's having!
Two Strangers (Carry a Cake Across New York)
by Jim Barne and Kit Buchan
Directed by Tim Jackson
9 November – 23 December
Tickets from £15