Approaching Empty
Forget friendship! This is business.
In a scruffy minicab office, Mansha decides it's time to create his own destiny and offers to buy the business from his lifelong friend Raf. As the realities of the state of the company slowly unravel, these two best friends must confront the difficulties of going into business with those closest to them.
Set in the North of England, in the aftermath of Margaret Thatcher's death, this compelling drama by award-winning playwright Ishy Din (Snookered, Best New Play at Manchester Theatre Awards), lays bare the everyday struggles of a post-industrial generation of British men.
Reviews
★★★★
An entertaining, well‑crafted drama
Britishtheatre.com
Din is a man to follow
WhatsOnStage
Brilliant performances
Broadway World
★★★★
Strongly performed portrait of post‑Thatcher Britain
The Stage
A skilful, engaging drama
Financial Times
★★★★
Detailed and focused
London Theatre 1
Din writes lovely dialogue
Time Out
Characterful and engaging
The Telegraph
Critics' Picks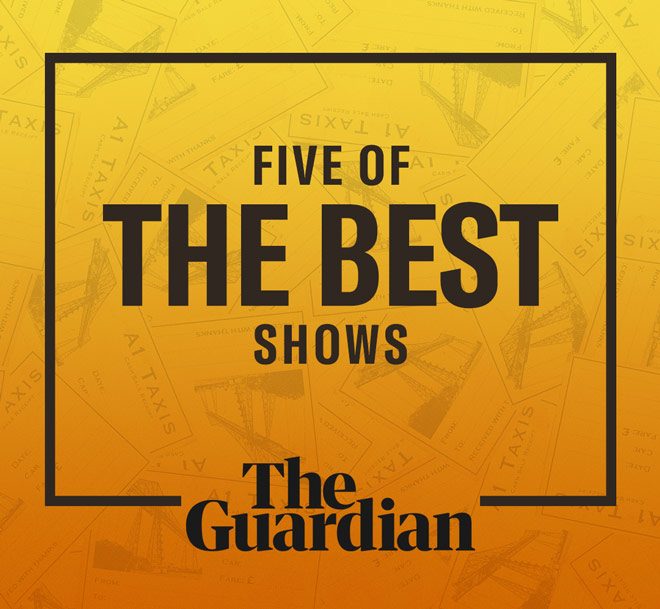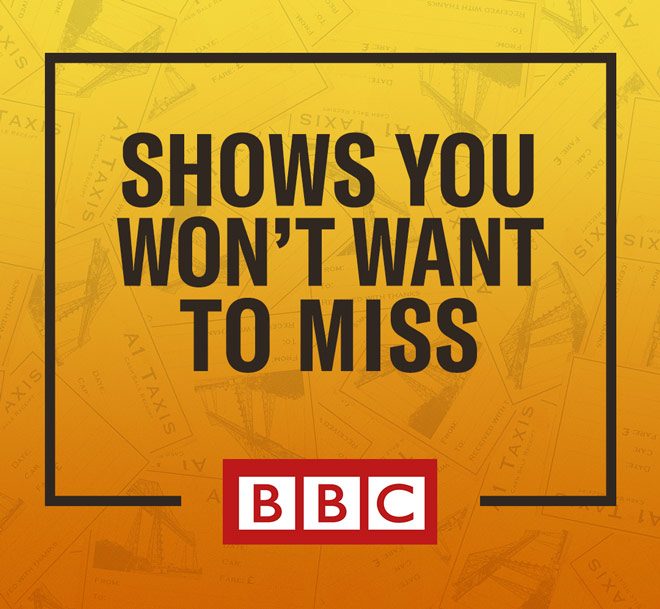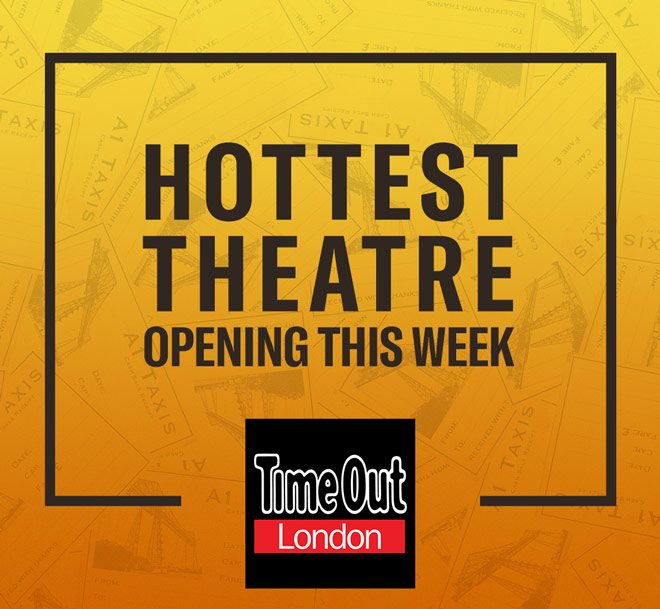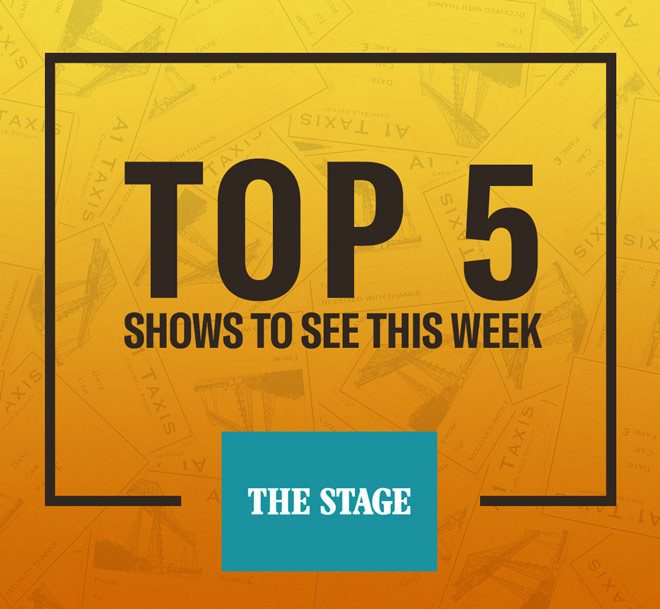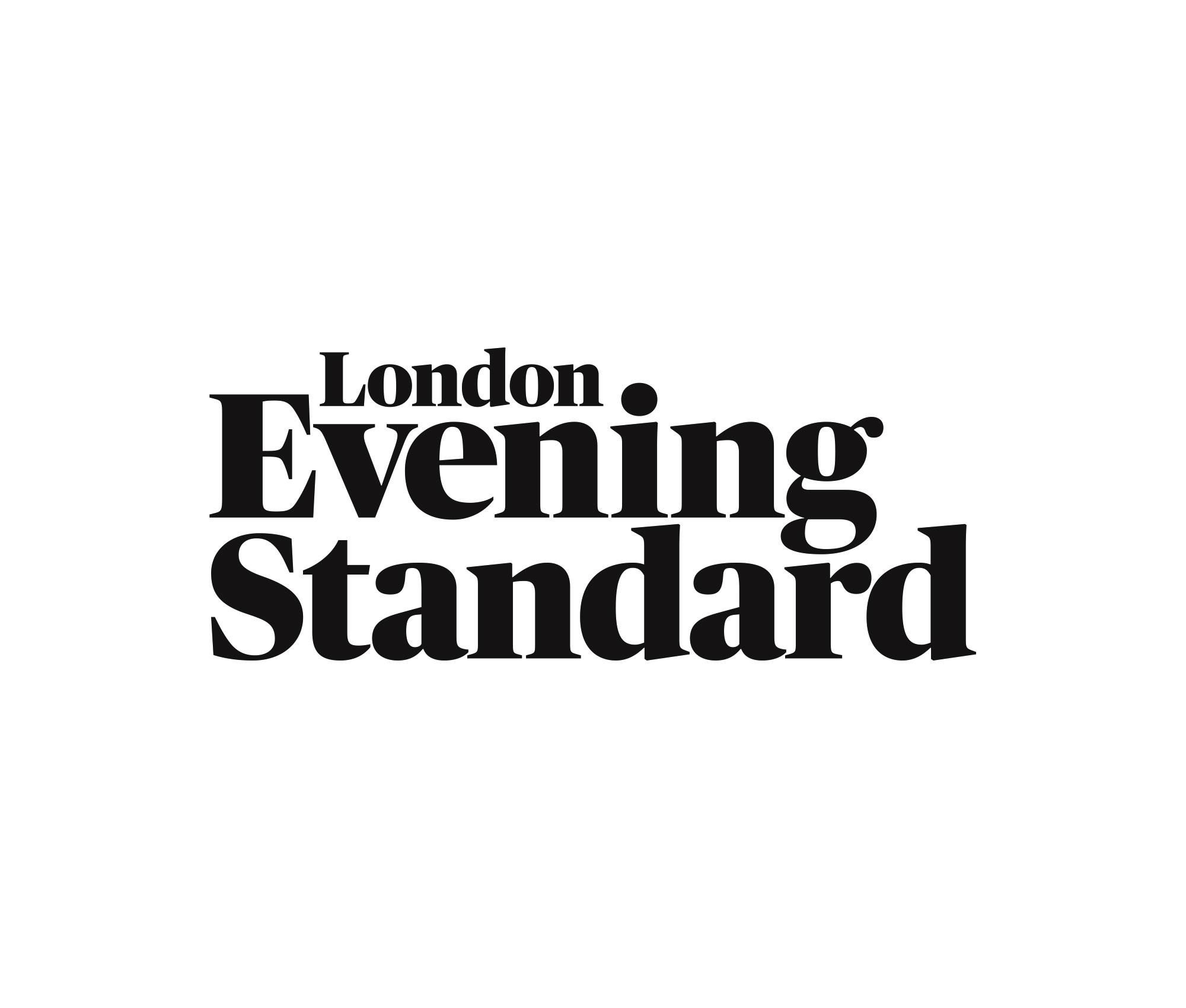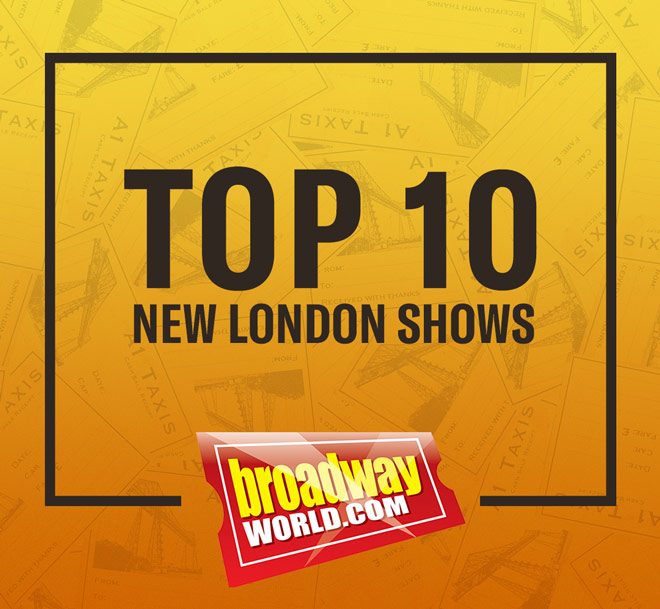 Cast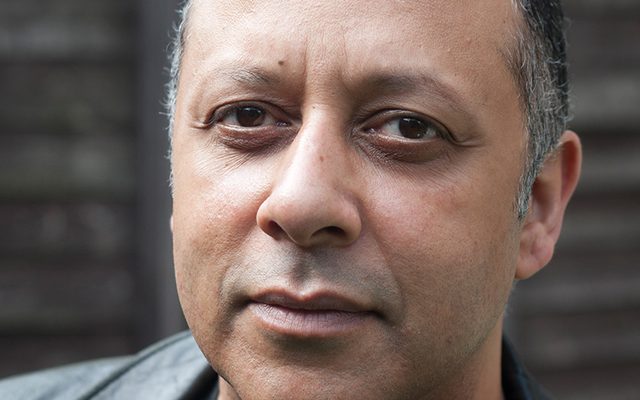 Kammy Darweish
Mansha
Kammy Darweish plays Mansha. His theatre credits include All My Sons (Nottingham Playhouse), East is East (Nottingham Playhouse/Northern Stage/UK tour), Wild Honey (Hampstead Theatre), Antony and Cleopatra, Holy Warriors (Shakespeare's Globe), City Madam, A Midsummer Night's Dream, Marat Sade (RSC), Blood and Gifts, Conduct Unbecoming, Romeo and Juliet, Hiawatha, Peer Gynt (National Theatre), Mirror for Princes, The Bottle, Pericles, Midnight's Children (Cardboard Citizens/RSC), Dance Like a Man (Tara Arts), The Merchant of Venice (Phoenix Theatre), The Snow Queen, Don't Drink the Water, Julius Caesar, Woyzeck (Bristol Old Vic). His television credits include Ackley Bridge, Saddam's Tribe: Bound by Blood, White Teeth; and for film Skyfall, 31 North 62 East, The Omen and Colour Me Kubrick.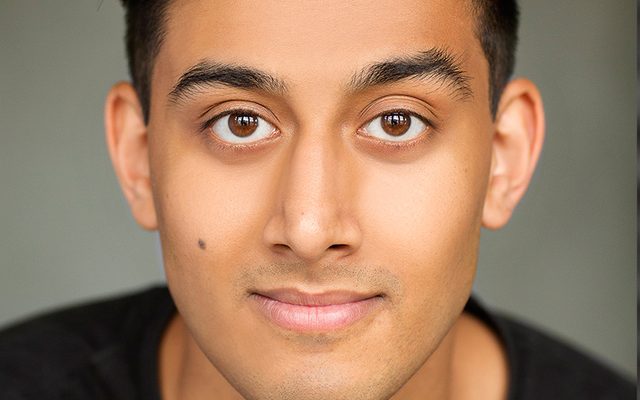 Karan Gill
Shazad
Karan Gill plays Shazad. His theatre credits include The Lovely Bones, Child of the Divide (UK tour), The Captive Queen and That the Eye of Heaven Visits (Shakespeare's Globe); and for film, Boogieman.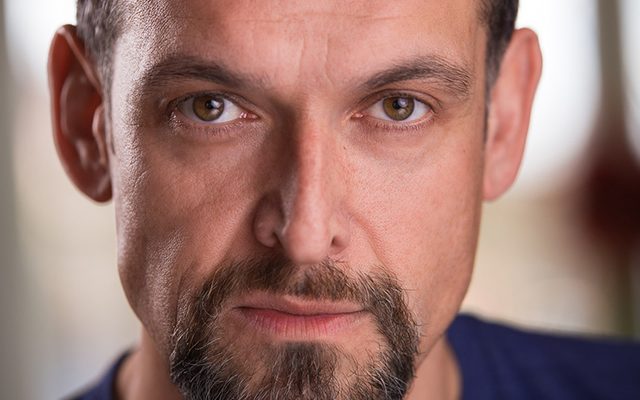 Nicholas Khan
Raf
Nicholas Khan plays Raf. His theatre credits include Wonderland (Nottingham Playhouse), Our Town, Animal Crackers (Royal Exchange Theatre), A Tale of Two Cities (Regent's Park Open Air Theatre), The Kite Runner (Wyndham's Theatre/UK tour), Love N Stuff (Theatre Royal Stratford East), The Beaux' Stratagem, Dara (National Theatre), Nur Du (Pina Bausch/Barbican), The Resistible Rise of Arturo Ui (Liverpool Playhouse), Mincemeat (Cardboard Citizens), Meet the Mukherjees (Octagon Theatre Bolton), Ramayana (Lyric Hammersmith), Gaddafi: A Living Myth (Coliseum, London), A Passage to India (UK tour), The Lion, The Witch and The Wardrobe, The Winter's Tale, Romeo and Juliet, The Comedy of Errors, Henry V (RSC), Arabian Nights (Young Vic) and Maa! (Royal Court Theatre). His television credits include Outnumbered and Genie in the House.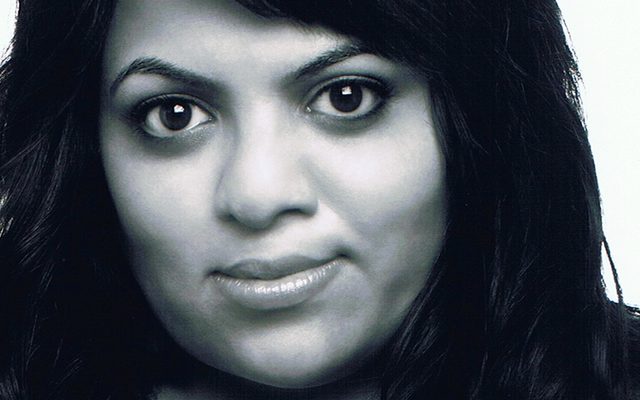 Rina Fatania
Sameena
Rina Fatania plays Sameena. Her previous credits for Tamasha include The House of Bilquis Bibi, Wuthering Heights, A Fine Balance, Child of the Divide and Strictly Dandia. Other theatre credits include The Village, Sinbad the Sailor, Anita and Me, Love N Stuff, Guantanamo Boy (Theatre Royal Stratford East), The Tin Drum, Dead Dog in a Suitcase (HOME Manchester), Oliver Twist (Regent's Park Open Air Theatre), Roller Diner (Soho Theatre), Paradise of the Assassins (Tara Arts), Mummyji Presents (Birmingham Rep), The Empress (RSC), Wah! Wah! Girls (Sadler's Wells), Britain's Got Bhangra, It Ain't All Bollywood, Meri Christmas, The Deranged Marriage (UK tour) and Bombay Dreams (Apollo Victoria). Her television credits include Wanderlust; and for film, Connection.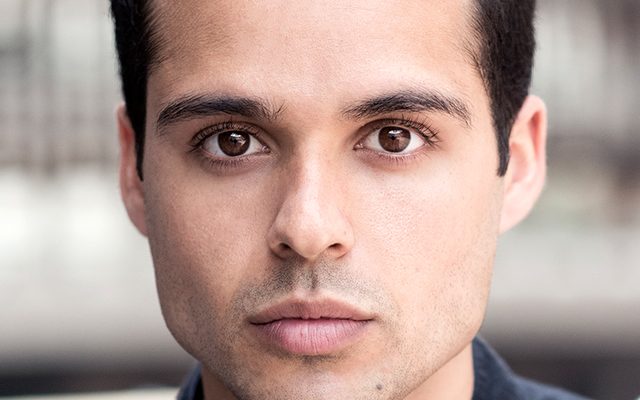 Nicholas Prasad
Sully
Nicholas Prasad plays Sully. His theatre credits include Henry V (New Generation Festival), Much Ado About Nothing (Rose Theatre Kingston), Miss Meena and the Masala Queens (Watford Palace Theatre), Treasure Island, The BFG, The Wind in the Willows (Birmingham Rep), Ross (Chichester Festival Theatre), A Mad World, My Masters (RSC/Barbican), Titus Andronicus, Maydays (RSC),The Tempest (Tobacco Factory), Baghdad Wedding (Soho Theatre), Colours (Bloomsbury Theatre) and Mustard (Bristol Old Vic). His television credits include Krypton, Drifters and The Five; and for film, Hearts & Minds.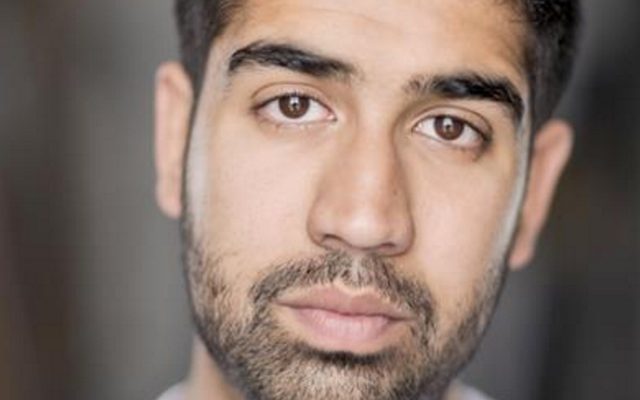 Maanuv Thiara
Tany
Maanuv Thiara plays Tany. His theatre credits include King Lear (Bristol Old Vic), Hamlet (Almeida Theatre), and A Passage to India (Park Theatre); and for television, Hamlet and The Boy with the Topknot.
Creatives
Ishy Din
Writer
Ishy Din's theatre work includes Snookered (Tamasha, Oldham Coliseum and Bush Theatre) and Beats North (Edinburgh Fringe). He was the 2012 Pearson Writer in Residence at the Manchester Royal Exchange and in 2013 Snookered won Best New Play at the Manchester Theatre Awards. For television, his work includes Ackley Bridge, Taxi Tales and Doughnuts; for film, Fraud, Perfume and Our Lad; and for radio John Barnes Saved My Life.
Pooja Ghai
Director
Pooja Ghai directs. She was the Associate Director at Theatre Royal Stratford East where she directed Rapunzel, Counting Stars, The House of In Between, Home Theatre and Angelic Tales. Other theatre credits as director include Lions and Tigers (Sam Wanamaker Playhouse), The Empress (The Embassy Theatre), Vestige for Wayne Parsons Dance (Wilton's Music Hall/ Rich Mix/ 2018 tour), Tamasha 25, Shakti & Seva, Mother India (Rich Mix), 13 (Corbett Theatre), As You Like It (Ellen Terry Theatre), The Accordian Shop (Curve), The Tune is Always Better on the Outside, Oysters, Mirad a boy from Bosnia (The Bedford) and The Difference (Soho Theatre). Theatre credits as an associate /assistant director include The Infidel The Musical (Theatre Royal Stratford East) and The Memory of Water (UK tour).
Rosa Maggiora
Designer
David Plater
Lighting Designer
Arun Ghosh
Composer & Sound Designer
Lin Coghlan
Dramaturg
Polly Jerrold
Casting Director
Sydney Florence
Costume Supervisor
Edda Sharpe
Voice & Dialect Coach
Lisa Connell
Fight Director
Heather Carroll
Assistant Director
WRITING APPROACHING EMPTY
My personal litmus test for my plays is would it work if I set it in another community, a different location, a different world. In Approaching Empty it is Raf and Mansha in a taxi cab office in Middlesbrough, but would this play work if it was Harry and Jack in a back street garage in Hull or Sue and Margaret in a greasy spoon café in Halifax… or any other two friends in one of our Post-Industrial northern towns… I think it would.
Approaching Empty is about middle aged Asian men that came to England in their early teens and have spent a majority of their lives here, yet have a clear idea of what they left behind. They end up working together one becoming the boss of the other. The state of the society they live in is the result of decisions that were made in the 80s and that change of policy and trickle-down economics, which, in my opinion, hasn't worked out. It's important that we really investigate and interrogate what's going on today by examining what the cause of the problems were. I thought that was really important to do. The themes of friendship, family and community are all subjects that are not exclusive to particular people and therefore instantly relatable. These are topics that we all deal with on regular basis and are fertile ground for a dramatist to explore.
The three producers Tamasha, Kiln Theatre and Live Theatre are the champions of new writing and it's such a privilege to be able to work with people who are passionate about telling stories and telling new stories and giving people opportunities to add their voice.
I look forward to seeing you at Kiln Theatre for the world premiere in January.
Ishy Din
COMMISSIONING AND PROGRAMMING APPROACHING EMPTY
With rehearsals underway, I am excited to see Approaching Empty by Ishy Din brought to life on our stage in just a few weeks!
Colliding Ishy's history as a cab-driver with characters from a post-Thatcher generation, Approaching Empty takes us to a minicab office in North East England to explore fear, friendship, and fraudulence in a thrilling tale that evokes the works of Arthur Miller, one of Ishy's many literary heroes.
I met Ishy when he wrote Snookered (Best New Play, Manchester Theatre Awards) and was immediately drawn to his ear for dialogue, which is unparalleled, and eager to welcome him to Kiln Theatre. With Approaching Empty he brings that distinctive quality and the everyday struggles endured by Mansha, Shazad, Raf, Sameena, Sully, and Tany take us on a rollercoaster ride that leaves me breathless! Who knew the legacy of the collapse of an industrial economy could be so powerful?
Working with Tamasha and Live Theatre, we get the opportunity to ensure that this story is told not only in Kilburn but across the country.
Indhu Rubasingham,
Artistic Director of Kiln Theatre
Dates and Tickets
TICKETS
9 – 12 January & Wednesday matinees
£10, £15, £21, £27.50
14 January – 2 February (excluding Wednesday matinees)
£12.50, £20, £26, £32.50
Evenings: 7.30pm
Wednesday & Saturday matinees (from 12 January): 2.30pm
CONCESSIONS
Equity, Unemployed & Brent Residents
£2 off Band A and B on Mon – Thu Performances
Students
£10 across performances
Seniors
£2 off Band A and B on Mon – Wed Matinee Performances
Access Concessions
£2 off all price bands on Mon – Thu Performances
ACCESS
Audio Described: 22 January 2019
Captioned: 31 January 2019
POST-SHOW DISCUSSIONS
Taking place on 17 January and 24 January 2019
Check back soon for more details about the subject of the discussion