Holy Sh!t
I'm the one who has the responsibility of moulding this child into a non-f*cked up human being…
What lengths would you go to ensure your kids have the best chance for their future?
Simone and Sam will do anything to get their daughter into the local Church of England school… even convert! Forced to contend with their best friends Juliet and Nick, the demand for the same school place turns the playground into battleground. The bonds of family, faith and friendship are stretched to breaking point as the four forty-somethings are taking sides on whether they should pay or pray.
Directed by artistic director Indhu Rubasingham, Kiln Theatre launches its new season with the world premiere of this acerbic, dark comedy from Alexis Zegerman.
Age Guidance: 14+
Creatives
Alexis Zegerman
Writer
Alexis Zegerman's work for the stage includes The Steingolds (workshopped with the National Studio – Finalist, Susan Smith Blackburn Award 2012), Lucky Seven (Hampstead Theatre – Pearson Writer in Residence 2008-2009), Killing Brando (A Play, A Pie and a Pint/ Òran Mór and Young Vic/Paines Plough Wild Lunch), I Ran the World (Royal Court Theatre), Noise (Soho Theatre – Winner of the Soho Theatre/Westminster Prize). For television, her work includes Lake View, Avon Ladies, Silver, Twilight of the Golds and Actresses; and for film, The Lovers' Guide to Rome, All Inclusive; Dirty Martini and The Honeymoon Suite.
Indhu Rubasingham
Director
Artistic Director of Kiln Theatre Indhu Rubasingham directs. Her work for the company includes Red Velvet (which transferred to New York and later to the Garrick Theatre as part of the Kenneth Branagh Season) and Handbagged (winner of Outstanding Achievement in an Affiliate Theatre – also West End, UK tour and Washington DC). Other productions for Kiln Theatre include The Invisible Hand, A Wolf in Snakeskin Shoes, Multitudes, The House That Will Not Stand, Paper Dolls, Women, Power and Politics, Stones in His Pockets, Detaining Justice, The Great Game: Afghanistan, Fabulation and Starstruck. Other theatre credits include The Great Wave,  Ugly Lies the Bone, The Motherf**cker with the Hat (Evening Standard Award for Best Play), The Waiting Room (all National Theatre), The Ramayana (National Theatre/ Birmingham Rep), Belong, Disconnect, Free Outgoing,  Lift Off, Clubland, The Crutch and Sugar Mummies (Royal Court), Ruined (Almeida), Yellowman and Anna in the Tropics (Hampstead Theatre), Secret Rapture and The Misanthrope (Minerva, Chichester), Romeo and Juliet (Chichester Festival Theatre ), Pure Gold (Soho Theatre), The No Boys Cricket Club and Party Girls (Theatre Royal Stratford East), Wuthering Heights (Birmingham REP), Heartbreak House (Watford Palace Theatre), Sugar Dollies and Shakuntala (Gate Theatre), A River Sutra (Three Mill Island Studios), Rhinoceros (UC Davis, California) and A Doll's House (Young Vic).
Robert Jones
Designer
Oliver Fenwick
Lighting Designer
David Shrubsole
Composer
Alexander Caplen
Sound Designer
Kev McCurdy
Fight Director
Katherine Nesbitt
Assistant Director
Ross Edwards
Associate Designer
Johanna Coe
Costume Supervisor
Sarah Bird
Casting
Cast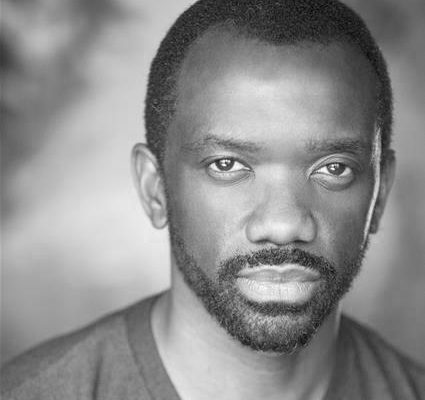 Daon Broni
Nick
Daon Broni returns to the Kiln Theatre to play Nick – he previously appeared in One Under. His other theatre work includes Slaves of Solitude (Hampstead Theatre), Bedlam, Henry IV Parts I and 2 (Shakespeare's Globe), In Blood: The Bacchae (Arcola Theatre), The Observer (National Theatre), The Changeling (ETT), The Canterbury Tales (RSC) and Blue/Orange (Duchess Theatre). For television, his work includes Serious and Organised, Waterloo Road, Teachers, Eyes Down and Servants; and for film, Now What?, Breaking and Entering, Lives of Saints and Dead Cool.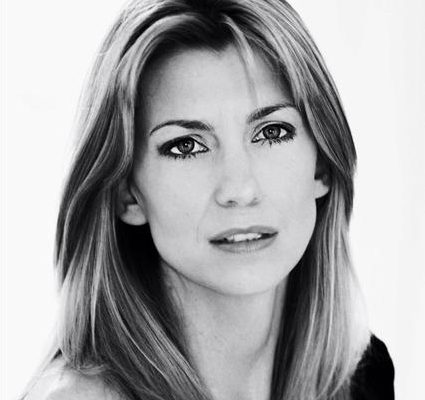 Claire Goose
Juliet
Claire Goose plays Juliet. Her theatre work includes Twitstorm (Park Theatre), The Perfect Murder (UK tour), Hiding (Watford Palace Theatre), When We are Rich (Nuffield Southampton Theatres) and Addicted (Bristol Old Vic). For television, her work includes Lucky Man, The Coroner, Unforgotten, Death in Paradise, New Tricks, Undeniable, Pat and Cabbage, Mount Pleasant, Exile, The Bill (as series regular Inspector Rachel Weston), Waking the Dead (as series regular DS Mel Silver), Love Lies Bleeding, Secret Smile and Holby City (as series regular Tina Seabrook); and for film, Generation X, Bad Day and Alone.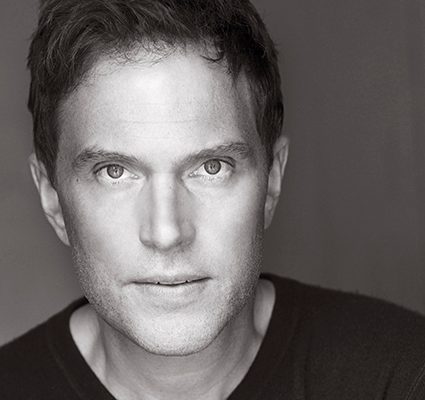 Daniel Lapaine
Sam
Daniel Lapaine returns to Kiln Theatre to play Sam – he previously appeared in Rubasingham's production of The Invisible Hand. His other theatre credits include The Merchant of Venice (Shakespeare's Globe), Other Desert Cities, Hedda Gabler (The Old Vic), The Winter's Tale (Sheffield Crucible), The Dance of Death (Donmar Trafalgar), All My Sons (Apollo Theatre), Scenes from the Back of Beyond, F***ing Games (Royal Court), Les Parents Terribles, King Lear (Sydney Theatre Company), Island (Belvoir Street Theatre), Romeo and Juliet, Richard III, Hamlet (Bell Shakespeare Company). For television his work includes Versailles, Catastrophe, Critical, Vexed, Lewis, Vera, Black Mirror, Identity, Moonshot, Hotel Babylon; Sex, the City and Me; Jane Hall, Good Housekeeping Guide, Golden Hour, Jericho, Death on the Nile, Redcap, Helen of Troy, I Saw You and Tenth Kingdom. Film credits include Dead in Tombstone, Zero Dark Thirty, Gozo, Jack the Giant Killer, Shanghai, Last Chance Harvey, Collusion, Abduction Club, Ritual, Journeyman, Double Jeopardy, Elephant Juice, Brokedown Palace, 54, Say You'll Be Mine, 1999, Dangerous Beauty, Polish Wedding and Muriel's Wedding.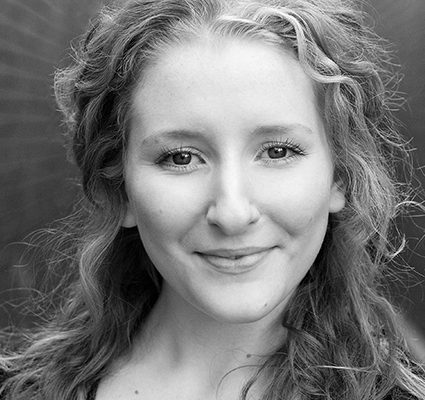 Dorothea Myer-Bennett
Simone
Dorothea Myer-Bennett plays Simone. Her theatre work includes The Winslow Boy (Chichester Festival Theatre), The Lottery of Love, The Philanderer (Orange Tree Theatre), The Merchant of Venice (Shakespeare's Globe and Lincoln Center), Pericles (Shakespeare's Globe), Richard III, Uncle Vanya (West Yorkshire Playhouse), This Was a Man (Finborough Theatre), and As You Like It and Arcadia (Shakespeare at the Tobacco Factory). For television, her work includes Plastic People, Jude the Obscure and Dead Man Talking; and for film, The Honourable Rebel, The Payback and The Orchard.
Reviews
★★★★★  A sharp new comedy about one of the great corruptions of British society
Libby Purves
Alexis Zegerman's piece has bags of energy and attack
The Guardian
Rubasingham directs with flair
The Daily Telegraph
Extremely funny
Time Out
★★★★ Zegerman's astringent comedy is in the theatre's best traditions of being provocatively topical
 The Independent
★★★★ The acting is excellent
 The Times
The newly refurbished, rechristened building is beautiful
The Stage
Excellent jokes… and some dangerous observations
WhatsOnStage
TICKETS
5 – 8 September & Wednesday matinees
£10, £15, £21, £27.50
10 September – 6 October (excluding Wednesday matinees)
£12.50, £20, £26, £32.50
Evenings: 7.30pm
Wednesday & Saturday matinees (from 15 September): 2.30pm
CONCESSIONS
Student, Equity, Unemployed & Brent Residents
£2 off Band A and B on Mon – Thu Performances
Seniors
£2 off Band A and B on Mon – Wed Matinee Performances
Access Concessions
£2 off all price bands on Mon – Thu Performances
ACCESS
Audio Described: 25 September 2018
Captioned: 2 October 2018
POST-SHOW DISCUSSION
17 September 2018
Post-show talk hosted by Kiln Theatre co-Chair Barbara Harrison, in which Holy Sh!t writer Alexis Zegerman, Dr Matthew Weldon from Lancaster University and Steve Chalke, founder of Oasis Academy schools, discuss the schools admission system through the lens of the play.
27 September 2018
A post-show discussion with the cast of Holy Sh!t: Daniel Lapaine, Claire Goose, Daon Broni and Dorothea Myer-Bennett.