WHEN THE CROWS VISIT
Until 30 Nov
…and all the sins of his father and his forefathers came out of his body, through the pores of his skin, in the form of crows.
When a son returns home after being accused of a violent crime, a mother is forced to confront the ghosts of her past when the crows visit.
Inspired by true events in modern-day India, Anupama Chandrasekhar explores the themes of Ibsen's Ghosts and the cyclical nature of oppression in a dark and brave world premiere.
★★★★

 'Triumphant, startling and powerful. 

Indhu Rubasingham makes full use of Ayesha Dharker's gravitas and ability to display endless, nuanced shades of contempt.'

Evening Standard

★★★★

'Bally Gill is horrifyingly perfect in the role. Ayesha Dharker is exceptional.'

Libby Purves

★★★★

'An important play brought to life in a gripping production'

Love London Love Culture

'An urgent subject that doesn't flinch from its complexities'

The Times

'Starkly impressive'

The Observer
★★★★

'Emerges as something rather extraordinary'

The Sunday Times

'Shattering and Sublime'

Baz Bamigboye (Daily Mail)
★★★★

'A haunting beast of a play'

The Stage

★★★★

'Moving, thrilling and important, if you appreciate intense and excellent drama, make sure to visit The Kiln before 30th November.'

LondonTheatre1

'Powerfully persuasive. Stands as a sharp indictment of a culture in denial'

Daily Mail

'A bold, gripping and visually gorgeous production'

WhatsOnStage
#WhenTheCrowsVisit is devastating. The incredible, destabilising feeling of utter discombobulation at the end of a piece of theatre that is harrowing but expertly delivered- BLACKOUT. Actors come back on & you're too stunned to know whether to clap, cry, breathe @KilnTheatre

— Le Gateau Chocolat (@LeGateauChoc) October 30, 2019
Huge congratulations to @IRubasingham @KilnTheatre for their production 'When the Crows Visit'. Thought provoking and resonated deeply. The cast and script were amazing. The theatre is a brilliant asset for Kilburn and Brent. Looking forward to seeing more in the future.

— Shama Tatler (@ShamaTatler) October 29, 2019
Still thinking about 'when the crows visit' at @KilnTheatre - complex capturing of patriarchy via intergenerational structures of duty, karma, reputation and shame and the obsession w/ sons! something that so many of us asian women know (and too are complicit in)

— hana riaz (@hanariaz) October 30, 2019
Captioned 21 Nov 19
Post Show Discussion
26 Nov 19 chaired by Brent London Borough of Culture artistic director Lois Stonock. Panellists include members of the cast
Cast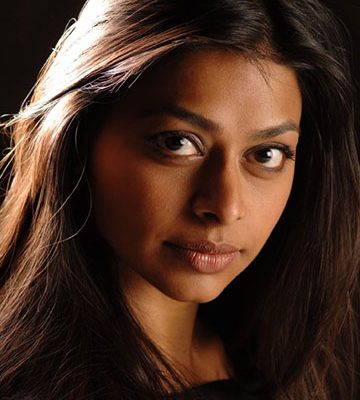 Ayesha Dharker
Hema
For Kiln Theatre/Tricycle Theatre: White Teeth.
Theatre includes: The Island Nation (Arcola Theatre); Arabian Nights, Othello, A Midsummer Night's Dream (RSC); Anita and Me (Birmingham REP and Theatre Royal Stratford East); Dr Faustus (Bristol Old Vic); Bombay Dreams (West End and Broadway); The Ramayana (National Theatre/Birmingham REP)
Television includes: Indian Summers; Critical; The Indian Doctor; Little Crackers; Coronation Street; Doctor Who; Bodies; Waking the Dead; Life Isn't All Ha Ha Hee Hee; A Mouthful of Sky
Film includes: Star Wars: Episode II – Attack of the Clones;  Anita and Me; Arabian Nights; Red Alert: The War Within; Mad Sad & Bad; Loins of Punjab Presents; Outsourced; Colour Me Kubrick; The Mistress of Spices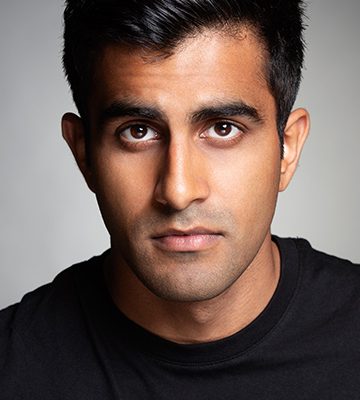 Bally Gill
Akshay
Theatre includes: Romeo & Juliet, Macbeth, Coriolanus, Salome, Vice Versa, Always Orange, Fall of the Kingdom, Rise of the Foot Soldier (RSC); The Island Nation (Arcola Theatre); A Local Boy (The Arts Theatre); Dinner with Saddam (Menier Chocolate Factory); The Bureau of Lost Things (Theatre 503).
Television includes: Wanderlust; NW.
Bally received the 'Ian Charleson Award' in 2018 for his portrayal of Romeo in the Royal Shakespeare Company's production of 'Romeo & Juliet'.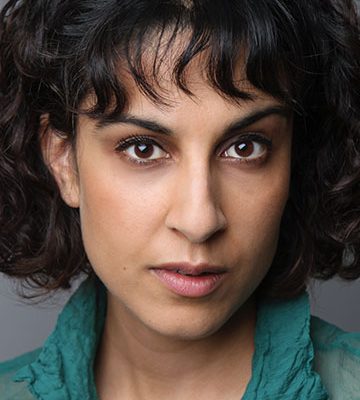 Mariam Haque
Uma / Kavita
Theatre includes: Romeo and Juliet, Macbeth (RSC); Home Truths (Cardboard Citizens/ Bunker Theatre); Primetime (Royal Court); Diana of Dobsons (New Vic Theatre); Dara, Behind the Beautiful Flowers (National Theatre); Almost Near, Hurried Steps (The Finborough Theatre); Twelve (Kali Theatre); The Night and the Crescent Hare (Ankur Productions); Leon and the Place Between (Building Site Theatre Company/ The Unicorn); Crossed Keys  (Eastern Angles); Invasion! (Tooting Arts Club); The House of Bilquis Bibi (Hampstead Theatre); Monster Under the Bed (Polka Theatre); Hearts and Mind (Khayaal Theatre); Au Revoir les Enfants (European Tour).
Television includes: Flowers; Black Mirror; Shut up and Dance; Doctors; Eastenders; Holby City; Hunted.
Film includes: Benjamin & Undercliff; Smear; The Long Weekend.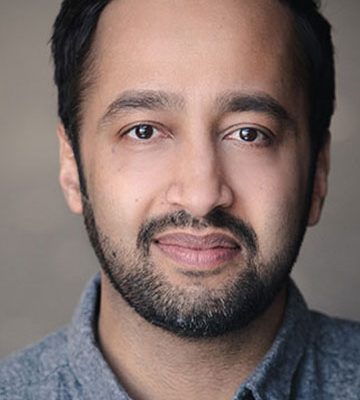 Asif Khan
Gopi / Inspector
Kiln Theatre / Tricycle: Multitudes and Handbagged (also UK tour).
Theatre includes:
Tartuffe (RSC); Love, Bombs & Apples (The Kennedy Center, Washington DC, Potrero Stage, San Francisco, Arcola and UK Tour); A Passage To India (Simple8/Royal & Derngate/Park Theatre); The Hypocrite (RSC/Hull Truck); Snookered (Bush Theatre/Tamasha); Twelfth Night (National Theatre); The Snow Queen (Unicorn Theatre); Queen of the Nile (Hull Truck); Mixed Up North (Out Of Joint);Kabaddi Kabaddi Kabaddi (Arcola Theatre). 
Television includes: Diana & I; Spooks; Doctor Who; The Dumping Ground; Doctors; Casualty; Dark Matters; Terry Pratchett's 'Going Postal'; Man Down; Stath Lets Flats; Bradford Riots.
Film includes: Love Type D. 
His debut play as a writer; Combustion played at Tara Arts and at the Arcola theatre to fantastic reviews.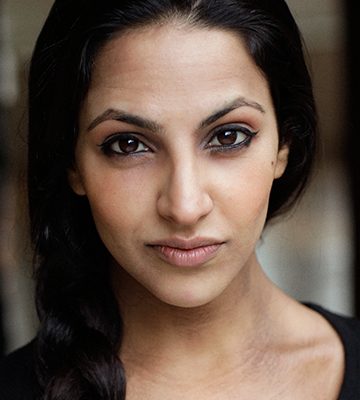 Aryana Ramkhalawon
Ragini
Theatre includes: The Funeral Director (Southwark Playhouse & UK tour); The Tempest, Swallows and Amazons, Much ado About Nothing (Storyhouse/Grovesnor Park Rep Company); The Secret Seven (Storyhouse); Hijabi Monologues (Bush theatre); Devika, Ode to Leeds (West Yorkshire playhouse); Glasgow Girls (National Theatre of Scotland UK tour); Princess Scintilla (Nuffield Theatre, The Secret Garden (Royal Alexandra Theatre Toronto/Royal Festival Theatre Edinburgh); Twelve Kali Theatre (Watermans/ Birmingham MAC/ Rich Mix); Half and Half (Welsh  Millennium Centre); The Rose and Bulbul ( Kaddam/Pulse Connects).
Television includes: Waterloo Road; Lawless-Drama Matters; Doctors; Crime Stories; Bollywood Carmen; Jamillah and Aladdin.
Trained at the Guildford School of Acting.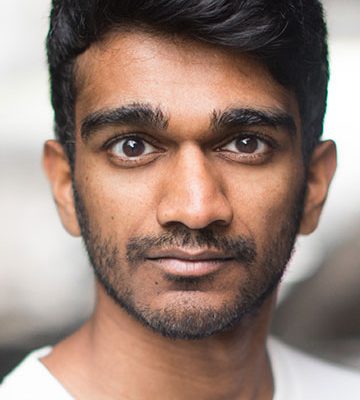 Paul G Raymond
David
Theatre includes: Pity (Royal Court)
Television includes: Black Mirror; Kiri; The Windsor's.
Radio includes: Ladhood; Mr Muzak; Expenses Only.
Paul has written, directed and performed in a Sky Arts short Maathraboodham & Son. He has written for The Educatoror; Sorry I didn't Know and Sketchtopia.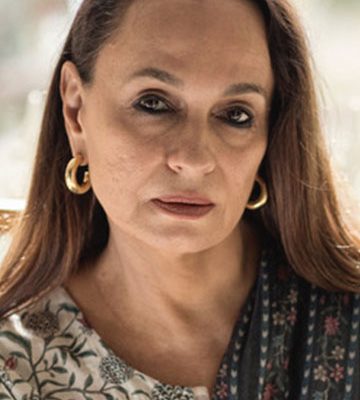 Soni Razdan
Jaya
Soni Razdan trained at the Guildhall School of Music and Drama in London. Soni also directs and is currently developing a screen version of Manju Kapoor's book Difficult Daughters, set around the time of Partition in India.
Theatre includes: The Collector (St Martin's Theatre); Band Darwaze, Arms and the Man.
Television includes: Jesus of Nazareth; Padosi; Buniyaad; Aur Phir Ek Din; This Way Up; Good Karma Hospital.
Film includes: 36 Chowringhee Lane; Mandi; Saaransh; Khamosh; Such a Long Journey; Page 3; No Fathers in Kashmir; Yours Truly; Raazi.
Creative Team
Anupama Chandrasekhar
Writer
Indhu Rubasingham
Director
Richard Kent
Designer
Oliver Fenwick
Lighting Designer
Ben & Max Ringham
Composers & Sound Designers
Briony Barnett
Casting Director
Matt Hutchinson
Shadow Puppetry director and designer
Diane Alison Mitchell
Movement Director
Edda Sharpe
Voice & Dialect Coach
Tyrrell Jones
Assistant Director
Rc - Annie Ltd
Fight Director
Stage Management Team
Laura Draper
Stage Manager
Danni Haylett
Deputy Stage Manager
Maddie Sidi
Assistant Stage Manager/Book Cover
This production is supported by:
British Council
Jon and NoraLee Sedmak