Kiln Theatre presents
HANDBAGGED
by Moira Buffini
closed
THIS PRODUCTION RAN FROM 10 SEPTEMBER – 29 OCTOBER 2022.
Following the sold-out 2013 season and subsequent West End and New York runs The Queen and the Iron Lady are reunited once again on the Kiln stage.
The monarch.
Her most powerful subject.
Born six months apart, each had a destiny that would change the world. But when the stiff upper lip softened and the gloves came off, which one had the upper hand?
Indhu Rubasingham directs Moira Buffini's wickedly funny hit-comedy that imagines what the world's most powerful women Margaret Thatcher and Her Majesty The Queen Elizabeth II, talked about behind closed palace doors.
Important Information
In respect of the State Funeral for HRH Queen Elizabeth II, the performance of Handbagged on Monday 19 September has been cancelled.
Age guidance: 12+
Captioned Performance: 29 September, 7.30pm
Post Show Q&A: 18 October, 7.30pm
Relaxed Performance: 19 October, 2.30pm
Audio Described Performance: 20 October, 7.30pm
Click here for Access information. If you have any questions about any of our services or need assistance in arranging your visit please get in touch:
Access Phone Line 020 7328 1000
Email Access@KilnTheatre.com
closed
Duration
Approx. 2 hours 15 minutes including an interval
'Queue round the block to see this.'
'This revival is a total tonic.'
'Serendipitously, this affectionate, playful tribute to the Queen has returned at just the right moment.'
'Witty and affectionate.'
'Moira Buffini's smart, sharp play.'
'Deliciously witty and perfectly poignant.'
Cast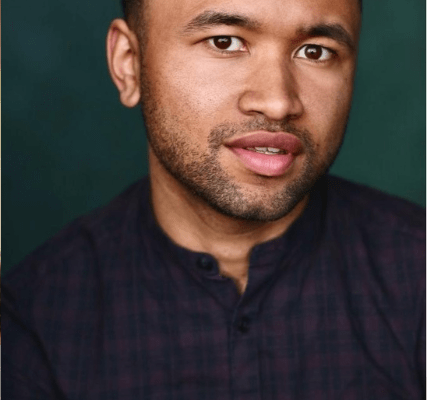 Romayne Andrews
Actor 1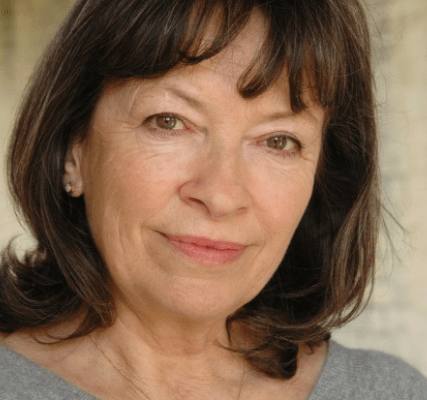 Marion Bailey
Q
Marion is originally from Harrow. She trained at The Guildhall School of Music and Drama and was a member of the National Youth Theatre.
For Kiln/Tricycle: Handbagged (also West End), The Arab Israeli Cookbook, Dance of Death.
Film credits include: Brighton, Peterloo, Dead in a Week: Or Your Money Back, Allied, Lady in the Van, Mr Turner (Nomination, London Critics Circle Film Awards), Toast, I'll Be There, Vera Drake, All or Nothing, Nasty Neighbours, Don't Get Me Started.
Recent short film credits include: Tommies, Autonomous.
Television film credits include: Meantime, Sakharov, Way Upstream, Coppers, Persuasion.
Television credits include: All the Light We Cannot See, Damage, Shakespeare and Hathaway, The Dreamer, Endeavour, This is Going to Hurt, The Crown, Series 3 and 4 (Screen Actors Guild Award Winner 2020 and 2021), Temple, Britannia Series 2, SSGB, The Trials of Jimmy Rose, Case Histories, Him and Her, Being Human, Monday Monday, New Tricks, Midsomer Murders, Derailed, Holby City, Cherished, Micawber, Shades, The Thing About Vince, Under the Sun, Dalziel and Pascoe, Shine on Harvey Moon, V, Casualty, Dangerfield, The Bill, A Touch of Frost, Boon, The Bretts, To Have and To Hold, Reservations, Charlie, Miracles, Just Deserts, Raspberry, Woycek, Jury, Inspector Morse, No More Dying Then, Reflections of Evil, Big Deal, Casualty, Stay Lucky, Poirot.
Theatre credits include: The Deep Blue Sea, Blurred Lines, Grief, Black Snow, Man Beast and Virtue, (National Theatre); A Kind of Alaska (Bristol Old Vic); Time of My Life (Watford Palace); Death of a Salesman (West Yorkshire Playhouse); Empty Bed Blues (Lakeside Nottingham); Mine, War and Peace, Kinder Transport – TMA Awards Nomination (Shared Experience/Hampstead Theatre); Incomplete and Random Acts of Kindness, Blest be the Tie, This is a Chair, Falkland Sound, Panic, Hush, Beside Herself (Royal Court Theatre); Holes in the Skin (Chichester Festival Theatre); Normal, All of You Mine (Bush Theatre); Cloud Nine (The Old Vic); Bad Blood (Gate Theatre); A Delicate Balance (Nottingham Playhouse); Where There is Darkness, Favourite Nights (Lyric Hammersmith); Raspberry (Soho Poly); Lazy Days Ltd. (Theatre Royal Stratford East); Loving Women (Arts Theatre); A Doll's House (Edinburgh Lyceum), extensive work in repertory theatre with seasons at Oldham, Canterbury, Sidmouth and Theatre North and work in fringe theatre including the Edinburgh Festival, Croydon Warehouse, The Old Red Lion and the Bridewell.
In 1981 she was nominated as Most Promising Newcomer in the Plays and Players Awards for her role as Jackie in Mike Leigh's Goose Pimples at Hampstead and the Garrick Theatre.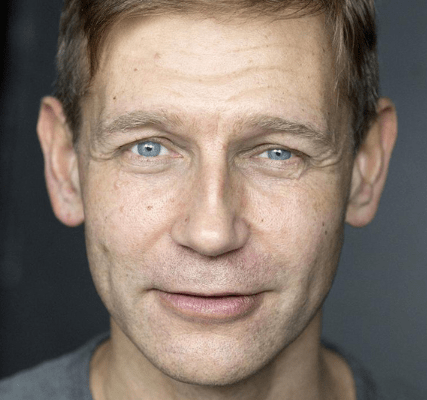 Richard Cant
Actor 2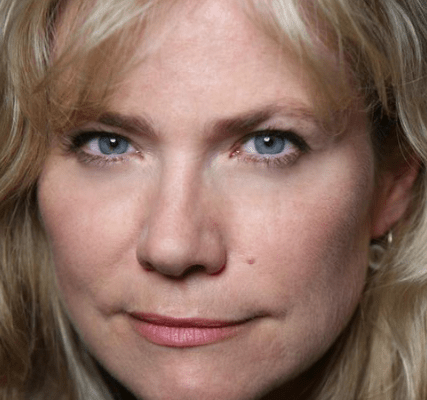 Abigail Cruttenden
Liz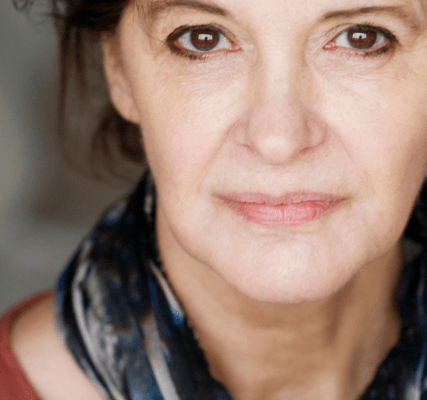 Kate Fahy
T
Kate's extensive theatre career began at Liverpool's Everyman Theatre and includes plays at Royal Court Theatre, Young Vic Theatre, Hampstead Theatre, Orange Tree Theatre, National Theatre Studios and Kiln Theatre, appearing in Edward Albee's The Goat at the Almeida and West End.  She has played Margaret Thatcher (T) in Handbagged in New York, Washington and the UK tour.
Television credits include: The Nearly Man, Poirot, The House of Elliot, Danton's Death, The Mozart Inquest, Oxbridge Blues, Silent Witness, The Suspicions of Mr. Whicher.  She is soon to be seen in ITV's A Spy Among Friends and Michael Winterbottom's This Sceptered Isle.
She's best known on film for Joanna Hogg's Archipelago.
Directing credits include: Alexander Bodin Saphir's play Rosenbaum's Rescue at Park Theatre, Jean-Claude Carriere's Little Black Book at Park Theatre, and Oliver Cotton's play Wet Weather Cover at the Kings Head and Arts Theatre.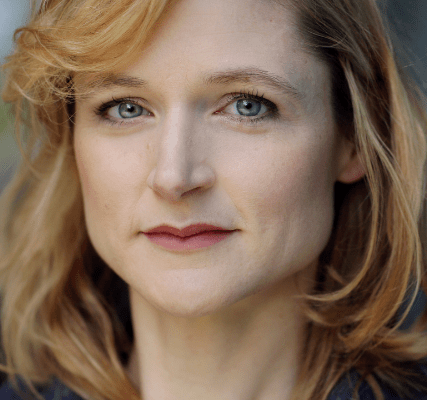 Naomi Frederick
Mags
Creative Team
Moira Buffini
Playwright
Indhu Rubasingham
Director
Richard Kent
Designer
Oliver Fenwick
Lighting Designer
Nicki Brown
Associate Lighting Designer
Carolyn Downing
Sound Designer
Sam Clarkson for Sound Quiet Time
Associate Sound Designer
Briony Barnett CDG
Casting Director
Danièle Lydon
Voice & Dialect
Richard Mawbey
Wigs, Hair & Make-up Designer
Megan Keegan- Pilmoor
Costume Supervisor
Natasha Ward
Costume Supervisor
Dubheasa Lanipekun
Assistant Director
Production & Stage Management
Juli Fraire
Production Manager
Jody Robinson
Associate Production Manager
EJ Saunders
Company Stage Manager
Cheryl Firth
Deputy Stage Manager
Alex Jaouen
Assistant Stage Manager (Book Cover)
Eilidh MacKenzie
Technician/Lighting Operator
Maddie Bevan
Wardrobe Manager
Sofie Staples
Wigs Manager