Kiln Theatre, Fuel and Birmingham Repertory Theatre present
The Half God of Rainfall
by Inua Ellams
Book Now
We risk war. This is the consequence. Battle. Shield. Spear and sword. Conflict amongst the Gods. This must be avoided.
When Demi, the half Nigerian-mortal, half Greek-God, is angry, rain clouds gather. When he cries, rivers burst their banks.
The first time Demi takes a shot on the local basketball court, the deities of the land awaken. As he unknowingly sparks Zeus' wrath, his mother Modupe takes matters into her mortal hands and the consequences change their lives forever.
From award-winning poet and playwright Inua Ellams (Barber Shop Chronicles; An Evening With An Immigrant) comes a new myth.  The Half God of Rainfall is a contemporary epic that weaves poetry and storytelling in a majestic journey that transports us from a tiny village in South West Nigeria to Mount Olympus, to the further reaches of our galaxy and beyond.
Important Information
Age Recommendation 14+
Book Now
Duration
80 mins (with no interval)
The power of the production lies not in theatrical ostentation, but in its fierce, unadorned precision.
It works on the senses as much as the intellect, and leaves you in stunned wonderment.
Beautifully directed by Nancy Medina… with superb actors Rakie Ayola and Kwami Odoom
This is vital theatre: funny, moving, unflinching.
Richly lyrical tone and warm humour
Powerful performances… Incredible skill… Exquisite writing
It's a story for these 'woke' times – the #MeToo campaign a continual backdrop.
Beguiling and audacious… dazzlingly brought to life by actors Rakie Ayola and Kwami Odoom in Nancy Medina's fleet-footed production
A skilfully crafted, magical folktale; one that will certainly stand the test of time
A powerful piece of theatre which takes you to realms that you would never expect
Sublime tribute to the African art of storytelling
An exciting watch from start to finish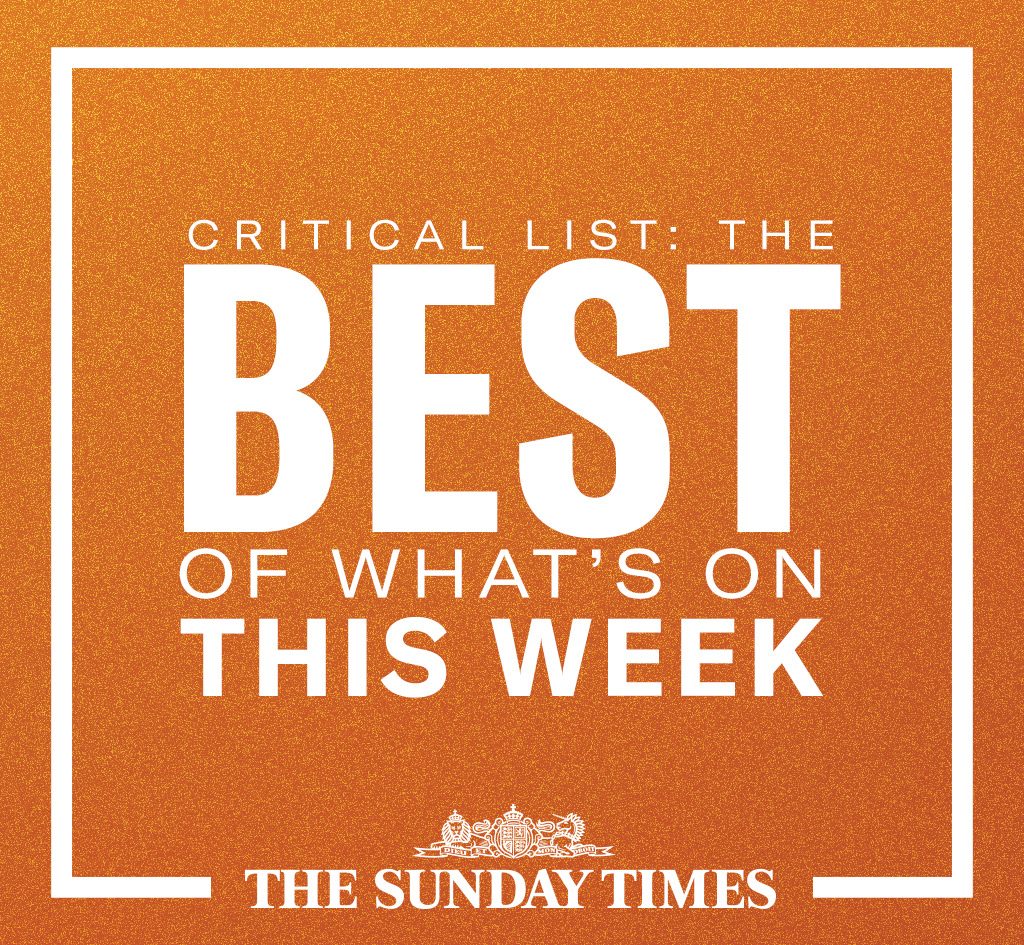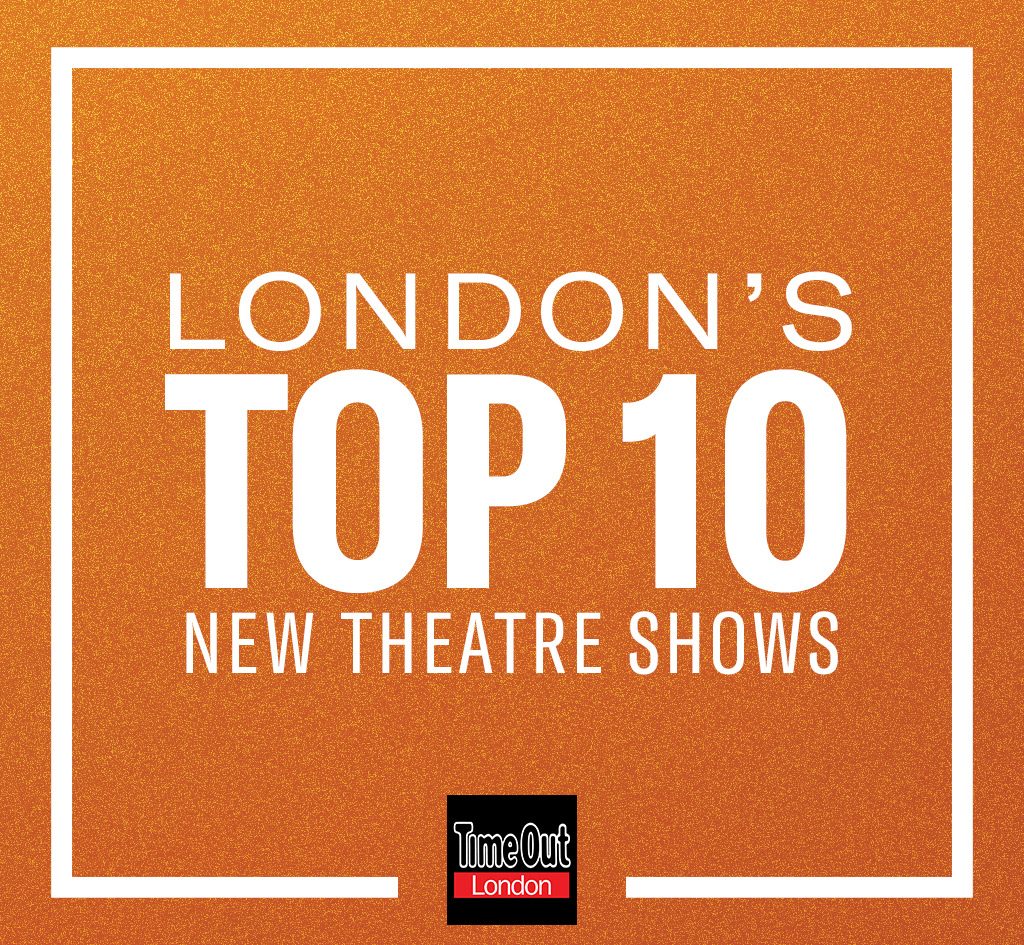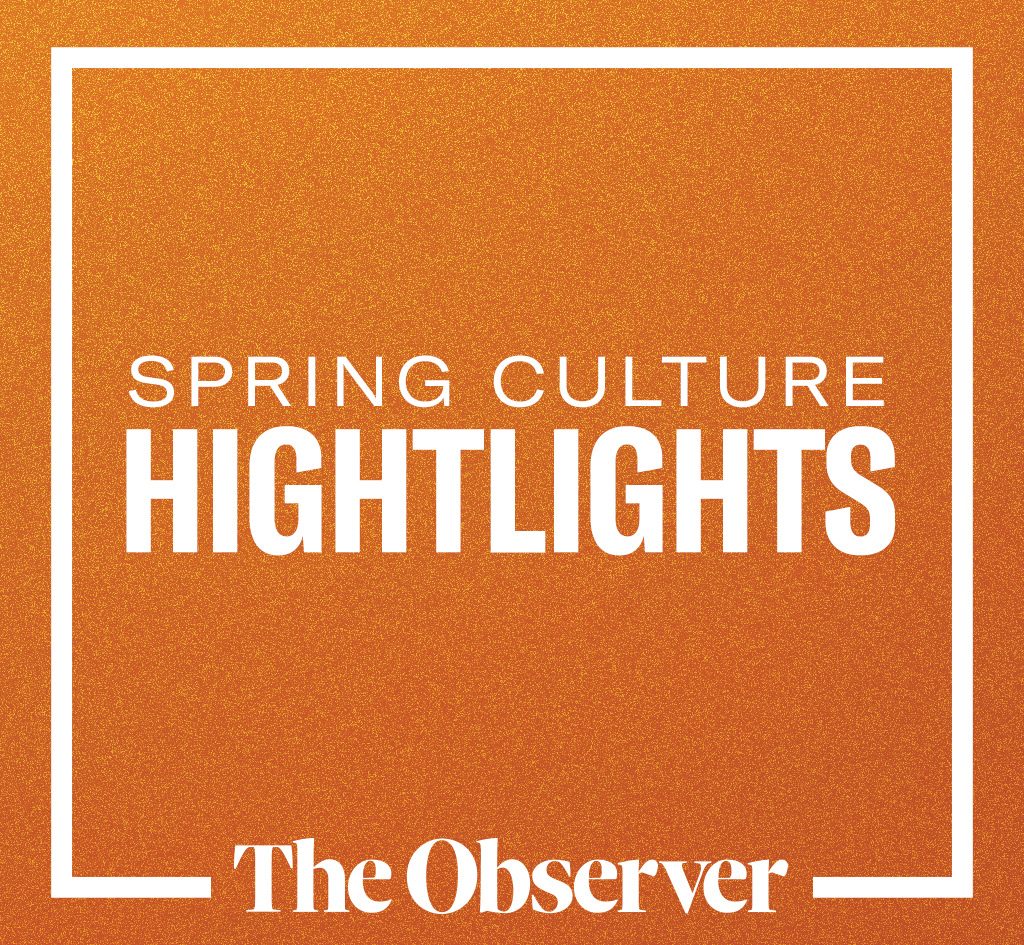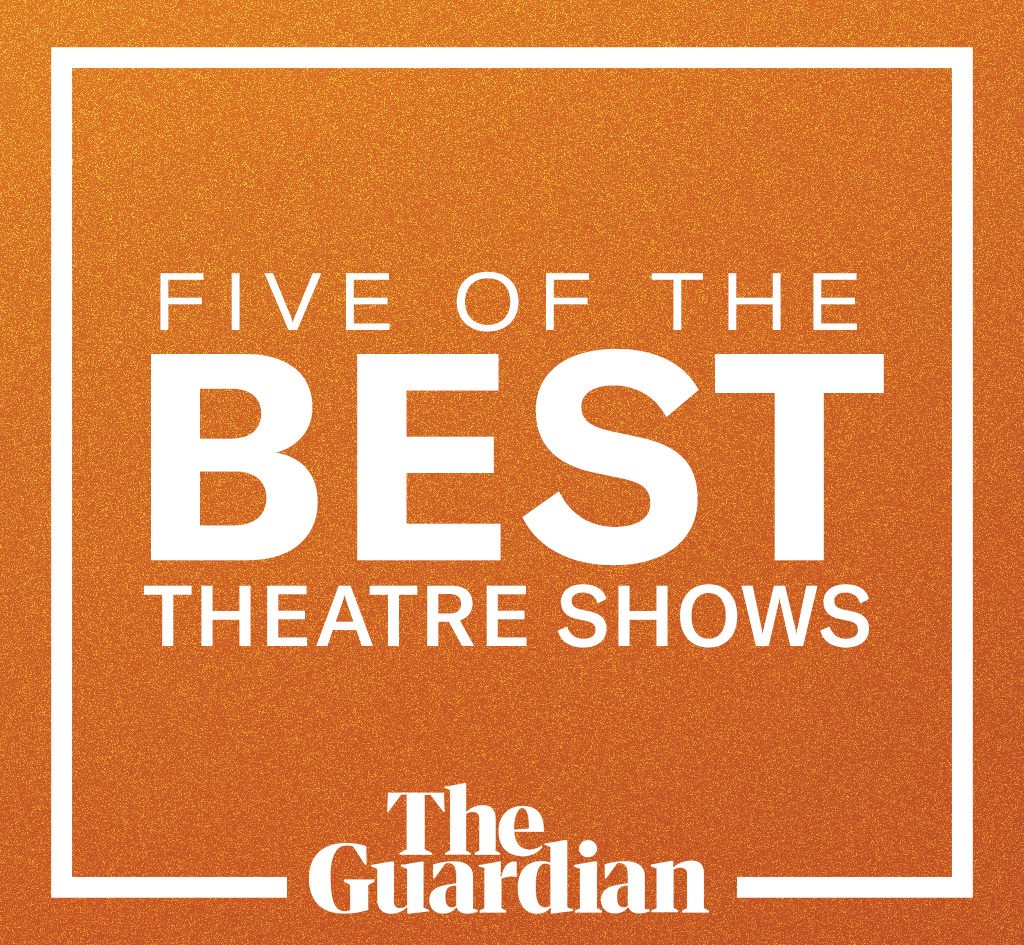 Praise For The Half God Of Rainfall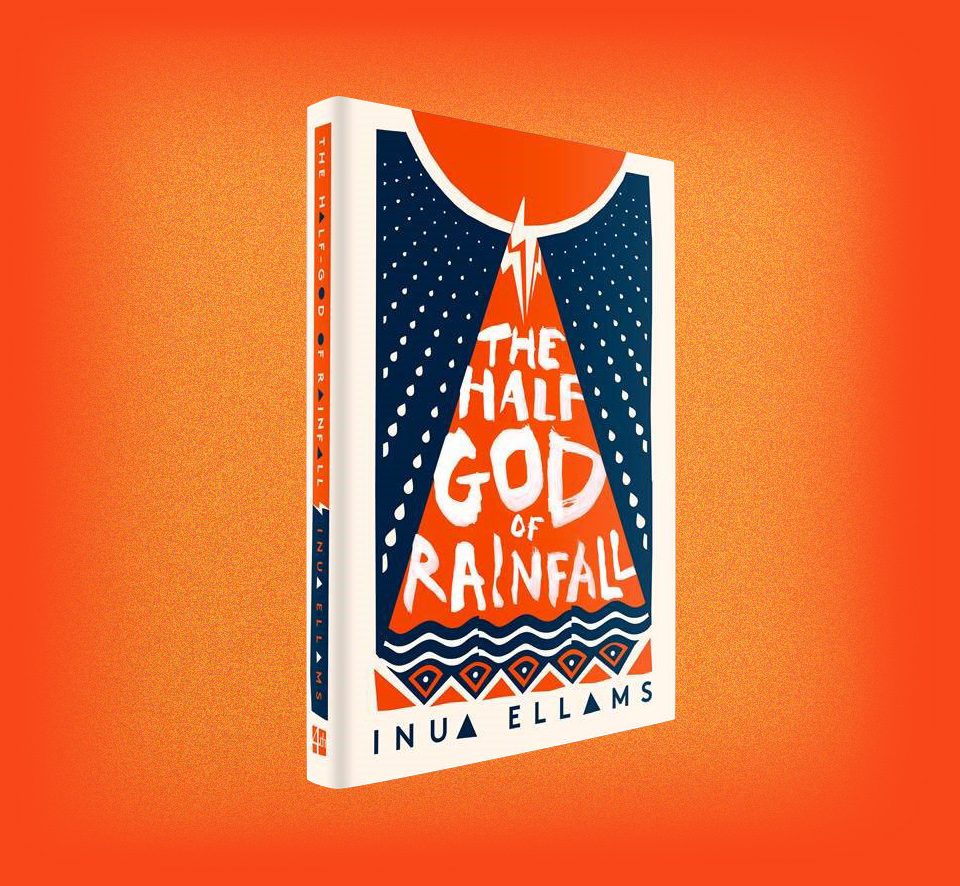 'A world-beating exploration of mythology, power and sport, all stitched together by the unique and wonderful pen of Inua Ellams, a master craftsman in storytelling'
'If you love the swish of draining rain, you'll love The Half God of Rainfall. Ellams creates a fresh flood of three-pointers and a Herculean dunk. The gravity of his message is as deep as a sunk shot from half-court'
'Inua Ellams possesses an intuitive and fluid grasp of the eternal virtues and heroic narratives that constitute our transglobal imaginations'
'Part Homeric-style epic, part female-focused revenge tragedy. Each line feels as though it's carved into stone―solid, striking, glinting with beauty, but steeped in hard-edged truth. A true story for the ages, as well as for the politics of the present day'
'Inua writes in brimstone and beautiful'
Cast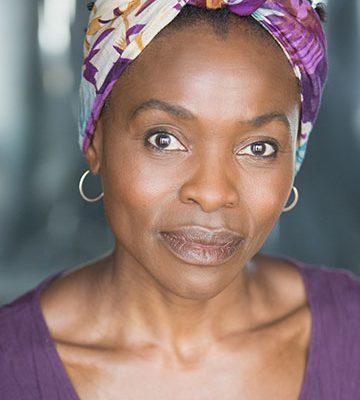 Rakie Ayola
Modupe
Rakie Ayola plays Modupe. Her theatre credits include Leave To Remain (Lyric Hammersmith), Harry Potter and the Cursed Child (The Palace Theatre), The Rest of Your Life (Bush Theatre), King Lear (Royal Exchange/Talawa), Crave/4:48 Psychosis (Sheffield Crucible), The Curious Incident of the Dog in the Night Time (National Theatre/The Apollo) and The Winter's Tale (RSC). For television her credits include Noughts and Crosses, Shetland, No Offence and King Lear; and for film, Been So Long, Dredd, Now Is Good and Sahara.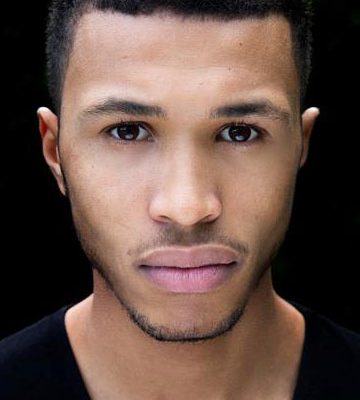 Kwami Odoom
Demi
Kwami Odoom plays Demi. His theatre credits include BOYS (The PappyShow/Vaults), A Christmas Carol (RSC), Queen Margaret (Royal Exchange), Barber Shop Chronicles (National Theatre), DNA, Pigeon English and Romeo and Juliet (National Youth Theatre). For television his credits include The Athena, The Rook and Doctors; and for film, A Family Affair.
Creatives
Inua Ellams
Writer
Born in Nigeria, Inua Ellams is a poet, playwright & performer, graphic artist & designer. He is a Complete Works poet alumni and a graphic designer at White Space Creative Agency. He facilitates workshops in creative writing where he explores reoccurring themes in his work – Identity, Displacement and Destiny – in accessible, enjoyable ways for participants of all ages and backgrounds.
His creative work has been recognised with a number of awards: The Live Canon International Poetry Prize, The Arts Council of England Award, a Wellcome Trust Award, twice shortlisted for the Brunel Prize for African Poetry, and longlisted for the Alfred Fagan Award, Edinburgh Fringe First Award 2009 and the Liberty Human Rights Award.
He has been commissioned by the Royal Shakespeare Company, National Theatre, Tate Modern, Louis Vuitton, Chris Ofili, BBC Radio & Television. His first three pamphlets of poetry Thirteen Fairy Negro Tales and Candy Coated Unicorn and Converse were published Flipped Eye, and The Wire-Headed Heathen by Akashic Books. Several plays including the critically acclaimed Black T-Shirt Collection and award-winning The 14th Tale are published by Oberon. In 2005, he founded the Midnight Run— an arts-filled, night-time, playful, walking, urban movement that attempts to reconnect inner city lives with inner city spaces.
His play Barber Shop Chronicles has had two sold-out seasons at the National Theatre, and recently toured Australia, New Zealand, the USA and Canada. In 2019 it will commence a UK tour and a season at The Roundhouse in London.
Nancy Medina
Director
Nancy Medina is originally from Brooklyn NY, and currently based in Bristol.  She is the 2018 RTST Sir Peter Hall Directors Award winner and will be collaborating with Royal & Derngate and English Touring Theatre on a production of Two Trains Running in 2019.  In 2017 she won the Genesis Future Director Award at the Young Vic.  She is an acting tutor at the Bristol Old Vic Theatre School and Course Leader for a post 16 Professional Acting Diploma at Boomsatsuma.
Upcoming projects: Strange Fruit (Bush Theatre) and Two Trains Running (Royal & Derngate /ETT / RTST).
Directing credits include: Collective Rage: A Play In Five Betties (Royal Welsh College of Music and Drama); When They Go Low (NT Connections/Sherman Theatre); Yellowman (Young Vic); Romeo and Juliet, As You Like It (GB Theatre); Curried Goat and Fish Fingers (Bristol Old Vic); Dogtag (Theatre West); Strawberry & Chocolate, Dutchman (Tobacco Factory Theatres) and Persistence of Memory (Rondo Theatre).
Max Johns
Designer
Imogen Knight
Movement Director
Jackie Shemesh
Lighting Designer
Tanuja Amarasuriya
Sound Designer
Briony Barnett CDG
Casting Director
Fuel acknowledges the support of Cockayne Grants for the Arts and London Community Fund for the contribution towards Inua Ellams' commission.
Dates and Tickets
TICKETS
25 April – 29 April & Wednesday matinees
£10, £15, £21, £27.50
30 April – 17 May (excluding Wednesday matinees)
£12.50, £20, £26, £32.50
Evenings: 7.30pm
Wednesday & Saturday matinees (from 4 May): 2.30pm
CONCESSIONS
Student, Equity & Unemployed & Brent Residents
£2 off Band A and B on Mon – Thu Performances
Brent & Residents
£2 off Band A and B on all performances
Seniors
£2 off Band A and B on Mon – Wed Matinee Performances
Access Concessions
£2 off all price bands on Mon – Thu Performances
Young Kiln (under 26)
£10 tickets across the run, any seat. To book your tickets sign up as Young Kiln or log in to your account
ACCESS
Captioned: 9 May 2019
Audio Described: 16 May 2019
Pre-show touch-tour before the Audio Described performance on 16 May at 6pm
POST-SHOW EVENTS
3 May – Young Kiln Open Mic Night
Join us after the show for 'WorkinOnIt' a open-mic event hosted by Mr Gee (Radio 4) including a performance from Deanna Rodger and music by Deuxes.
7 May – Inua Ellams Post Show Talk and Book Signing 
Kiln Theatre artistic director Indhu Rubasingham hosts a post-show Q&A with Inua Ellams