Kiln Theatre presents
NW TRILOGY
by Moira Buffini, Suhayla El-Bushra and Roy Williams
CLOSED
THIS PRODUCTION RAN FROM 6 SEPTEMBER – 9 OCTOBER 2021.
★★★★ A trio of brilliant and powerful stories of hope and celebration of immigrant life. Theatre with a big, warm heart. Sensational. The Guardian
★★★★ Excellent. Local stories with a universal resonance. The Times
Set amongst the vibrant, intense cacophony of North West London, NW Trilogy is a collection of three vivid stories, told over one performance, that remember and celebrate people who changed the course of history. The personal is political in these soulful explorations of what it means to be part of one of the most dynamic communities in the world.
First, we reel to a dance hall in 'County Kilburn' in Moira Buffini's Dance Floor where the Guinness flows, the music never stops and for homesick Aoife, there's far more at stake than a dance.
In Roy Williams' bittersweet Life of Riley, Paulette is on a journey to connect with her estranged father Riley, a reggae musician once part of the influential Trojan Records scene, who can't seem to let go of the past.
And, Suhayla El-Bushra's Waking/Walking introduces us to Anjali, a wife, mother and newly arrived migrant following Idi Amin's expulsion of the Asian minority from Uganda, who is torn between not making a fuss and seizing her moment to take a stand as the Grunwick dispute unfolds.
NW Trilogy is powerful, funny and epic and shows us how we can change the world from our doorstep.
Presented as part of the Mayor's London Borough of Culture, Brent 2020 with support from the Airbnb Community Tourism Programme
Important Information
The auditorium is currently reduced to 170 seats to allow space between audience members.
Post Show Q&A: 5 October, 7.30pm
Audio Described: 7 October, 7.30pm
Click here for Access information. If you have any questions about any of our services or need assistance in arranging your visit please get in touch:
Access Phone Line 020 7625 0138
Email Access@KilnTheatre.com
CLOSED
Duration
2 hours 20 minutes (including 20 minute interval)
EDUCATION RESOURCE PACK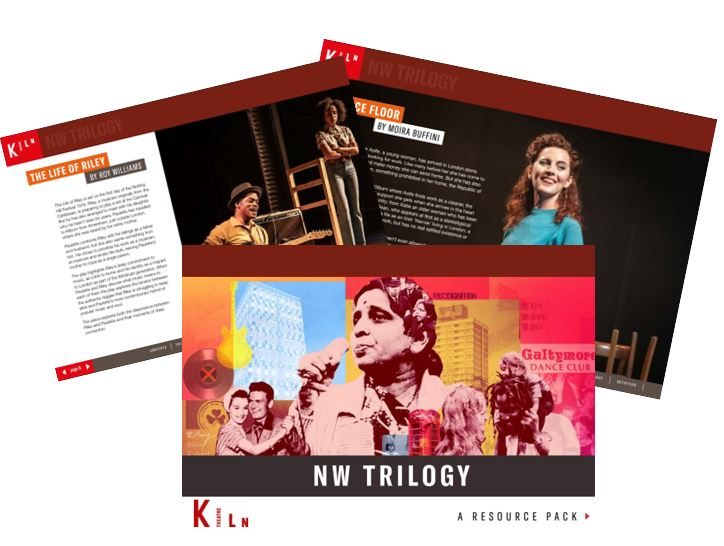 This resource has been designed to support teachers working with GCSE, A-Level and BTEC Drama and Performing Arts students. Download your copy now>
★★★★ Perfection evocations of life and love. Absolutely engrossing. Shines a light on different stories which for all their specificity also reveal universal truths. WhatsOnStage
★★★★ Exhilarating. A warm-hearted anthology of short plays celebrates diverse stories from London's recent past. The Stage
★★★★ A beautifully-acted poignant study of homesickness and fresh hope. Ham&High
★★★★ Kiln Theatre continues its tradition of sharing local stories alongside international works. Theatre Weekly
NW TRILOGY FUNDRAISING APPEAL
NW Trilogy explores a myriad of stories in Brent. Do you believe in the importance of history, celebration and community? Help to get these brilliant Brent stories on stage by supporting our NW Trilogy Appeal.
Cast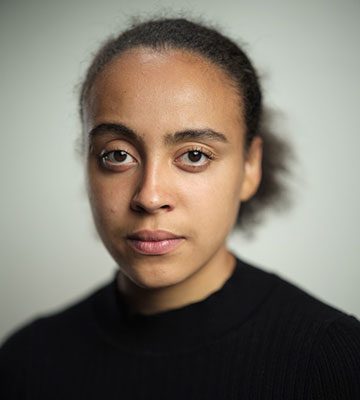 Harmony Rose Bremner
Veronica / Paulette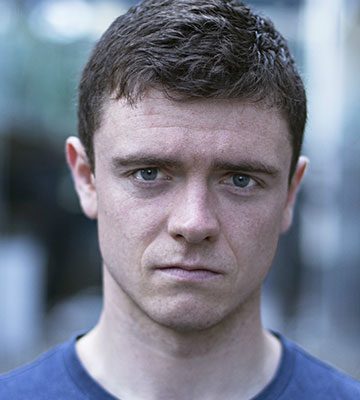 Emmet Byrne
Sean Boyce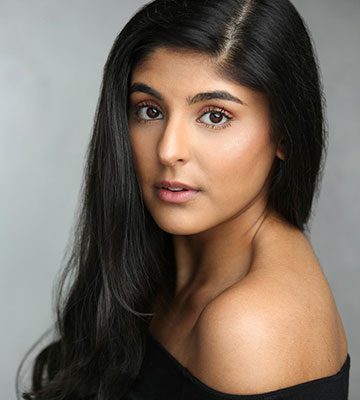 Anoushka Chadha
Meera Lakani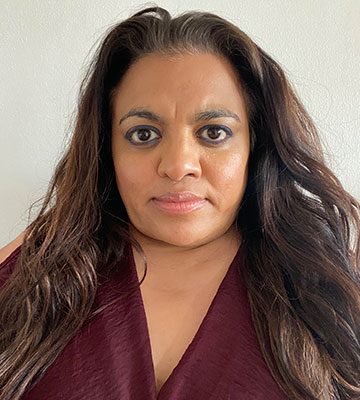 Rina Fatania
Susheela Parekh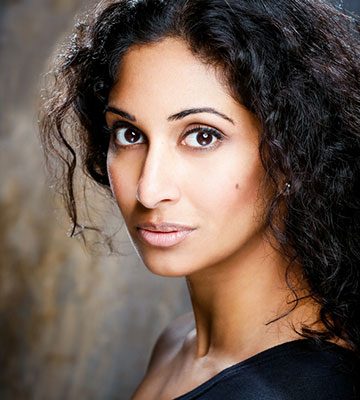 Natasha Jayetileke
Anjali Lakani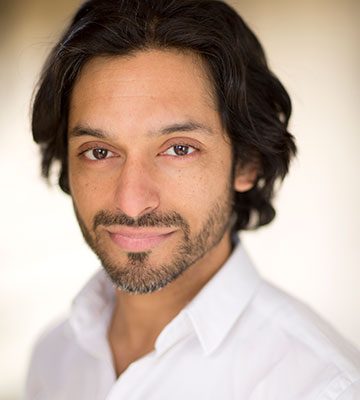 Ronny Jhutti
Deepak Lakani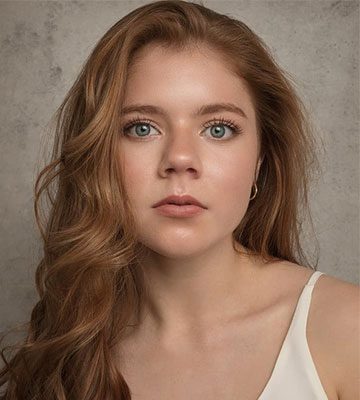 Claire Keenan
Niamh O'Connell / Aoife Gallagher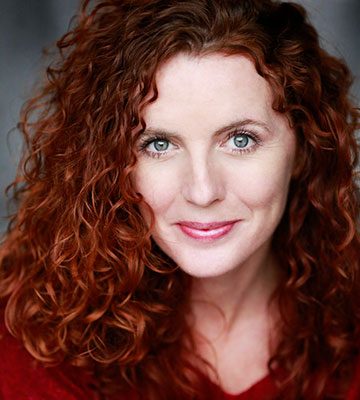 Aoife McMahon
Katie Reardon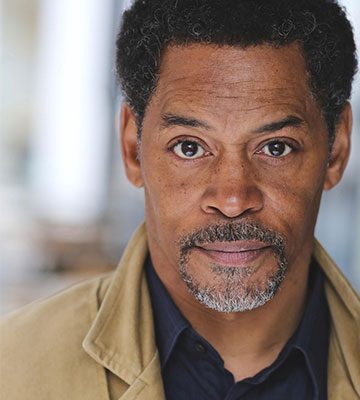 Chris Tummings
Riley
Creative Team
Moira Buffini
Playwright
Moira Buffini's plays include Handbagged (Kiln Theatre / West End & US) Blavatsky's Tower (Machine Room), Gabriel (Soho Theatre), Silence (Birmingham Rep), Loveplay (Royal Shakespeare Company), Dinner (National Theatre and West End), Dying for It, adapted from The Suicide by Nikolai Erdman (Almeida), A Vampire Story (NT Connections), Marianne Dreams (Almeida Theatre) and Welcome to Thebes (National Theatre). She lives in London with her husband and children.
Suhayla El-Bushra
Playwright
Suhayla El-Bushra was writer in residence at the National Theatre Studio from April 2015 to August 2016, during which time her adaptation of Nikolai Erdman's The Suicide was staged in the Lyttelton Theatre. Other stage work includes Pigeons (Royal Court 2013 and tour), Cuckoo (Unicorn Theatre, 2014) The Kilburn Passion (Kiln Theatre, 2014) and Arabian Nights (Royal Lyceum, Edinburgh, 2017). She is under commission with Chichester Festival Theatre, The National Theatre and The Bridge Theatre. For screen, her credits include 2 series of C4's Ackley Bridge, and a short film for Film4. In 2018 Suhayla became one of 18 selected for BAFTA Elevate (a scheme made for advancing the career of experienced writers). She is currently writing an episode of Becoming Elizabeth (The Forge/Starz Channel) and a screenplay with Neon Films as well as several original ideas and scripts for film/TV.
Roy Williams
Playwright
London born Roy Williams is an award winning playwright. His third play for the Royal Court, Fallout, won the 2003 South Bank Show Arts Council Decibel Award. His second, Clubland, won the 2001 Evening Standard Charles Wintour Award for Most Promising Playwright and Lift Off, also for the Royal Court, was joint winner of the George Devine Award 2000. His other work includes Death of England (National), The Gift (Birmingham Rep), Local Boy (Hampstead Theatre) and The No-boys Cricket Club (Theatre Royal Stratford East). Williams was the first recipient of the Alfred Fagan Award and winner of both the John Whiting Award 1997 and the EMMA Award 1999 for Starstruck (Kiln Theatre).
Taio Lawson
Director
Kiln Theatre Associate Director Taio Lawson was Resident Assistant Director at Sheffield Theatres (part of the Regional Theatre Young Director Scheme) where he directed hang. Also for Sheffield Theatres, Assistant Director credits include Love and Information, Frost/Nixon, The Wizard of Oz and Desire Under The Elms. As Director credits include How To Make Love To A Muslim Without Freaking Out(Rehearsed Reading, Bush Theatre), Face in a Jar (St Paul's Furzedown Church/Rhoda McGaw Theatre), What We Are, 90's Kid (ETC Theatre), Gutted 'n' Battered (UK/International Tour) and Sexy Buff Ting (Cockpit Theatre). As Assistant Director credits include Life of Galileo, Sizwe Banzi Is Dead (Young Vic), Oil, They Drink It in the Congo (Almeida Theatre), Octagon(Arcola Theatre) and Perseverance Drive (Bush Theatre). Lawson is also a patron for COMMON which is a non-profit arts organisation which exists to support the UK theatre industry in achieving greater socio-economic diversity, and make theatre more accessible to the working-class; whether they be artists, audiences or communities.
Susie McKenna
Director
Kiln Theatre Associate Director Susie McKenna has recently directed Blues in the Night at Kiln Theatre. She was Creative Director of Hackney Empire from 2010 – 2017, her directing credits for the company include Beau Jest, Sit and Shiver, Mandem on the Wall Live, Kat and Tameka Show, La Variété, Ha Ha Hackney and 22 pantomimes. Other credits include The Silver Sword (Belgrade Theatre/UK tour), Once on This Island (Birmingham Rep/Nottingham Playhouse), Oranges and Elephants (Hoxton Hall), A Midsummer Night's Madness (National Black Theatre of Harlem/Hackney Empire/Edinburgh Festival Fringe), Macbeth (Edinburgh Festival Fringe), A Christmas Carol (Arts Theatre). As an Actor her theatre credits include Cats (New London Theatre), Ragtime(Piccadilly Theatre), Chicago (Cambridge Theatre), The Witches of Eastwick (Theatre Royal Drury Lane), Hair, The Rocky Horror Show, Jesus Christ Superstar and In the Midnight Hour (UK tour); and for film, Jack & Sarah and Storm Damage.
Sadeysa Greenaway-Bailey
Designer
Richard Howell
Lighting Designer
Ben and Max Ringham
Composers and Sound Designers
Briony Barnett CDG
Casting Director
Yarit Dor
Movement, Fight & Intimacy Director
Abdul Shyllon
Musical Director
Costume Supervisor
Zoë Thomas-Webb
Gurkiran Kaur
Dialect Coach
Ashen Gupta
Assistant Director
Production Team
Nicki Brown
Production Manager
Scott Handley
Production Manager
Sarah-Jane Ledbury
Company Stage Manager
Laura Deards
Company Stage Manager (Rehearsals)
Julia Crammer
Deputy Stage Manager
Catriona McHugh
Deputy Stage Manager (Rehearsals) & Assistant Stage Manager (Book Cover)
Louise Quartermain
Assistant Stage Manager (Rehearsals)
Sophie Haliburn
Assistant Stage Manager (Rehearsals) & Show Crew
Julia Saunders
Wardrobe Manager
Maiya Alladice
Wardrobe Maintenance
Conor Cook
Show Crew
Eilidh Mackenzie
Technician
Tom Swale
Tech Swing
Steve Andrews
Production Electrician
Jon Sealey
Production Sound Engineer
Sophie Skelton
Production Carpenter
Tamykha Patterson
LX Programmer
Footprint Scenery & Kiln Theatre Workshop
Set Building
Special thanks to:
Zerritha Brown, Jenny Grand, Mikayla Moxam, Calum Walker, Big Fish Rentals.
For Dance Floor, Ragne kaldoja, Theresa Desmond, Trish McElhill, Maureen Sowdon.
For Life of Riley, Gary Crosby, Fish Krish, Catherine Walker, Navals Jewellers, the musicians who made the music of Trojan Records, who inspired generations of Black British people. Love and deepest thanks to Trevor Starr, Winton Francis, Trevor Dixon, Locksley Giche, Wilfred Walker & Mykaell Riley. And to Trojan Records for its past, present & future.
For Waking/Walking, Sujata Aurora, Frank Dunne, Sophia MacGibbon and Amrit Wilson for taking the time to share their memories and knowledge of the Grunwick dispute, Kala Mistry.
Ahmet Buyukcinar and Jack Valentine (model makers), Maisie Hewitt (Alterations),  Suzanne Scotcher (Wigs Supervisor), Muriel Cole (Hair for Harmony Rose Bremner) and Paul Burke / dat__bajan_barber (Hair for Chris Tummings).
NW Trilogy is supported by: