REASONS YOU SHOULD(N'T) LOVE ME
Kiln Theatre and Paines Plough present
REASONS YOU SHOULD(N'T) LOVE ME
written and performed by Amy Trigg
Sold Out
Following a sold-out, critically acclaimed run in 2021, Amy Trigg's 'enormously entertaining' (The Guardian) Reasons You Should(n't) Love Me returns to Kiln following a regional tour.
For a long time I didn't know how it'd work.
Or what I'd be able to feel.
People would ask me if I could have sex and I'd feign shock and act wildly offended whilst secretly wanting to grab them by the shoulders and be like "I don't know, Janet!" 
Juno was born with spina bifida and is now clumsily navigating her twenties amidst street healers, love, loneliness – and the feeling of being an unfinished project.
Joint winner of The Women's Prize for Playwriting 2020, Amy Trigg's remarkable debut play Reasons You Should(n't) Love Me is a hilarious, heart-warming tale about how shit our wonderful lives can be.
Artwork Photographer Rebecca Need-Menear 
Artwork design by MUSE Creative Communications
Important Information
Age guidance: 14+
Captioned Performance: 17 November, 7.30pm
Post show Open Info session on The Women's Prize for Playwriting: 22 November
Audio Described Performance: 24 November, 7.30pm
Post Show Q&A: 24 November, 7.30pm
Click here for Access information. If you have any questions about any of our services or need assistance in arranging your visit please get in touch:
Access Phone Line020 7328 1000
Email Access@KilnTheatre.com
PRODUCTION INFORMATION 
This production contains flashing lights and loud noises (music and soundscapes simulating being in an MRI).
Sold Out
Duration
80 minutes with no interval
Free Open Info session on the Women's Prize for Playwriting 2023
Tuesday 22nd November, Post Show
Join Ellie Keel (Director of the Women's Prize for Playwriting), Charlotte Bennett (Joint Artistic Director of Paines Plough) and Amy Trigg (Joint Winner of Women's Prize for Playwriting 2020) to discuss the upcoming next Women's Prize for Playwriting launching in 2023 and hear about how the process works, what the prize exists to achieve and ask any questions about applying. The Women's Prize for Playwriting was founded in 2020 and is open to all female-identifying writers with a £12,000 award for the winner. Previous winners include; Amy Trigg for Reasons You Should(n't) Love Me, Ahlam for You Bury Me and Karis Kelly for Consumed.
All ticket holders for the performance on Tuesday 22nd November will be eligible to attend the event which will take place post-show in the Kiln Theatre auditorium.
FREE WORKSHOP: WRITING FOR DISABLED CHARACTERS WITH ATHENA STEVENS
WEDNESDAY 23RD NOVEMBER, 4-6PM
LOCATION: KILN THEATRE, JOHN LYON SPACE (GROUND FLOOR)
Led by director, actor, writer and social activist Athena Stevens, join this free writing workshop which seeks to expand the canon of great stories out there, not just about disability, but also about the complexity of the human condition.
'A performance of mesmerising intensity.'
'enormously entertaining'
'Bravura one-woman show is a knock-out.'
'A tour de force performance.'
'A hilarious, honest and heartwarming play which demands an audience.'
'wonderfully heartfelt and beautifully delivered'
Written and Performed by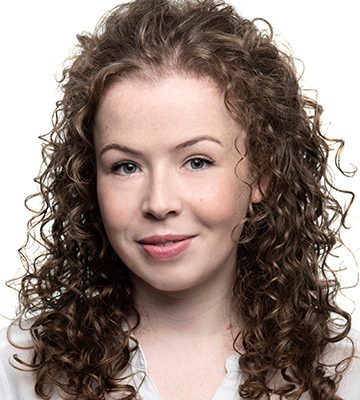 Amy Trigg
Creative Team
Charlotte Bennett
Director
Jean Chan
Designer
Guy Hoare
Lighting Designer
ELENA PEÑA
Composer & Sound Designer
Raffaela Pancucci
Associate Sound Designer
Hana Pascal Keegan
Associate Director
Athena Stevens
Assistant Director
Olivia Wakeford
Assistant to Athena Stevens
Production & Stage Management
Lucy Ventham
Company Stage Manager
Laura Draper
Cover Company Stage Manager
Julia Slienger
Deputy Stage Manager
Sophie Haliburn
Assistant Stage Manager (Book Cover)
Eilidh MacKenzie
Technician/Lighting Operator
Keshini Ranasinghe
Wardrobe Manager
Nicki Brown
Production Manager
Ryan Funnell
Tour Production Manager